Our tour started in Lisbon, Portugal then went south into Spain to Seville and Malaga. From Malaga, we had side trips to Ronda and Gibraltar. We then continued to Granada, Toledo, and ended in Madrid.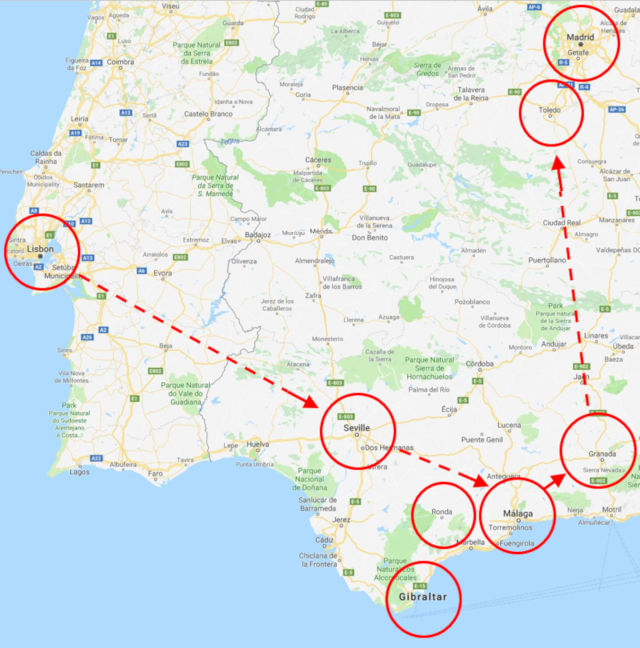 One of Lisbon's famous landmarks is the Belém Tower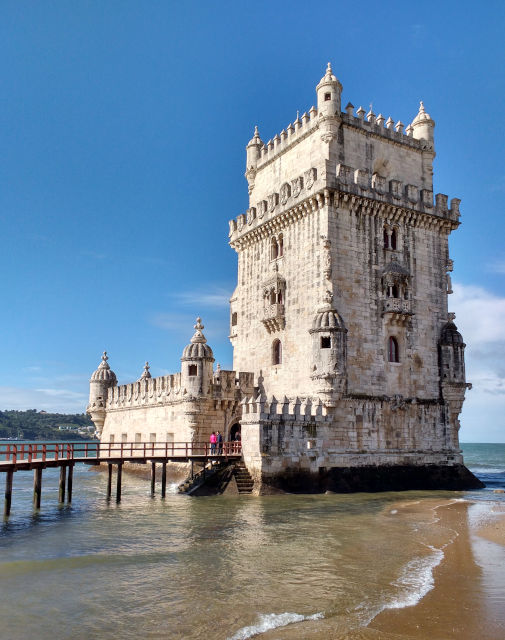 It's also famous for its wavy streets...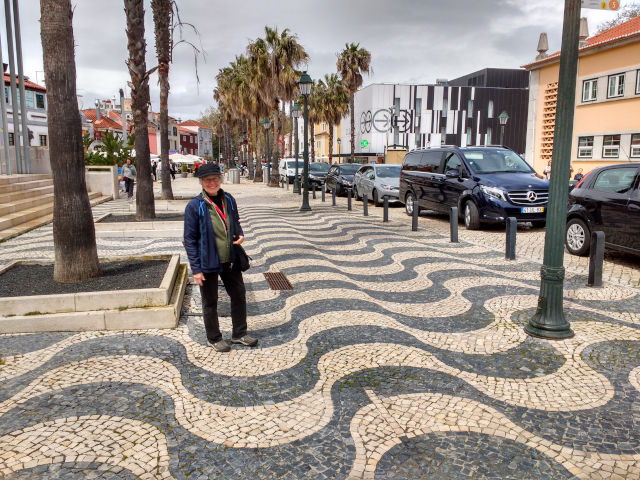 ...and its hills - complete with colourful public transportation.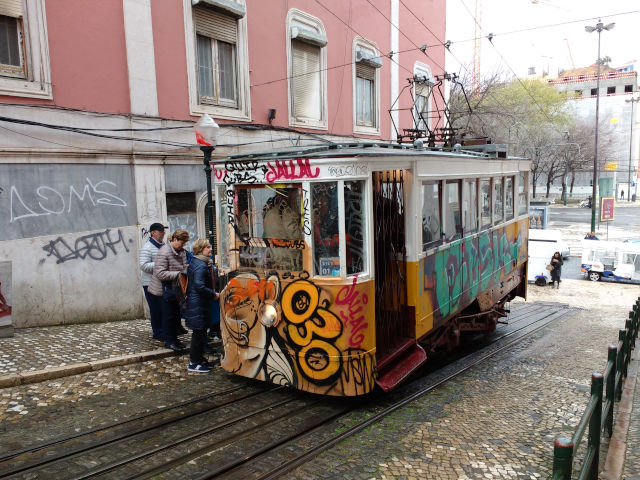 We visited some large urban centres...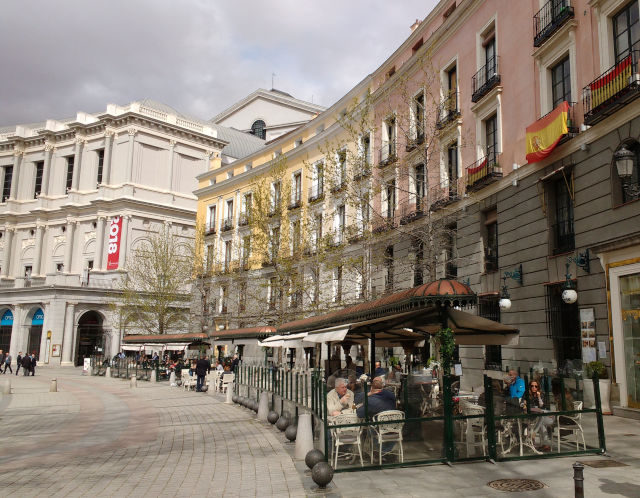 ...and some much smaller villages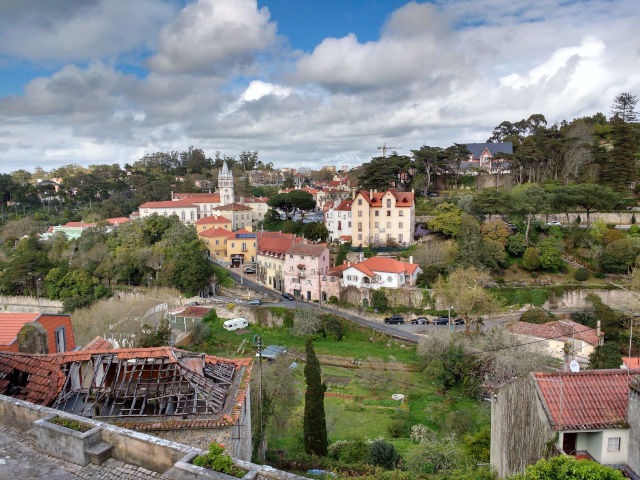 Some towns laid out the red carpet for us!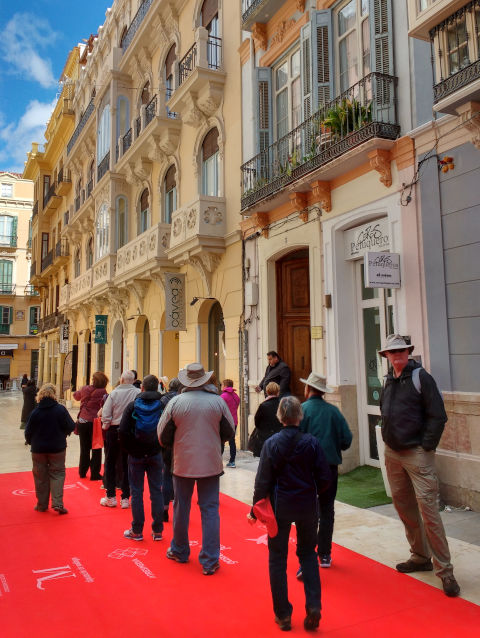 There were visits - of course - to the odd church and cathedral...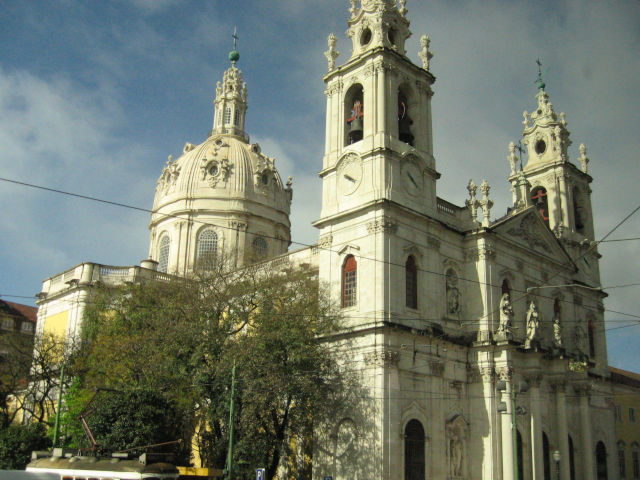 ...and an occasional archaeological site (Teatro Romano, Malaga)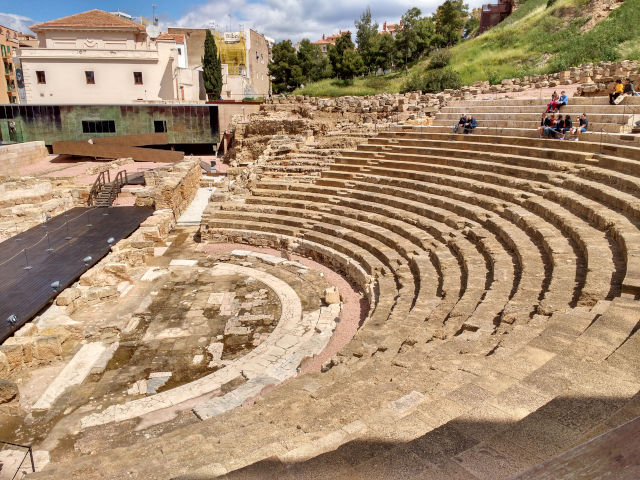 However, we also spent some time on the coast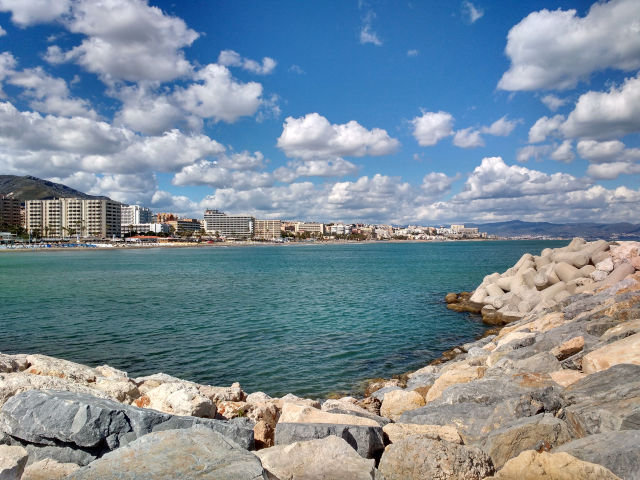 The birds were mainly Yellow-legged Gulls; this is a jeuvenile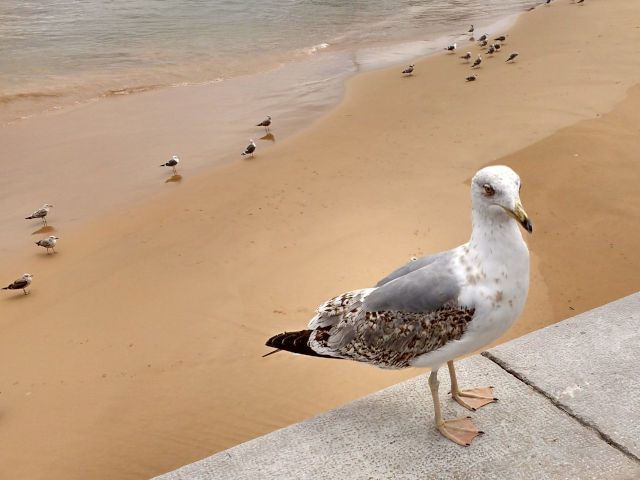 Ronda, one of Spain's "Pueblo Blancos" (white villages), is famous for its gorge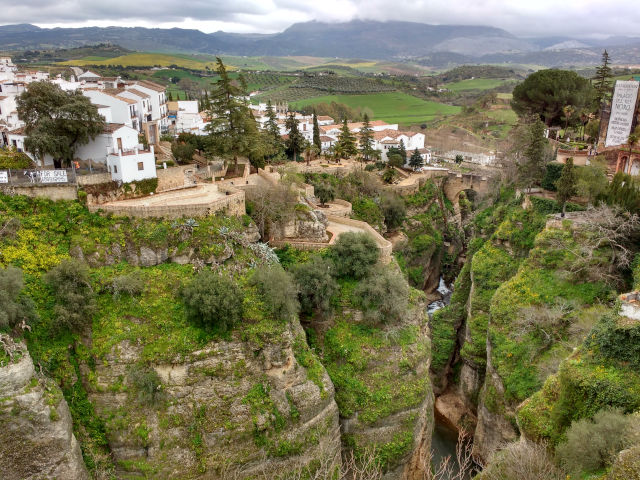 And, a deep gorge needs a tall bridge!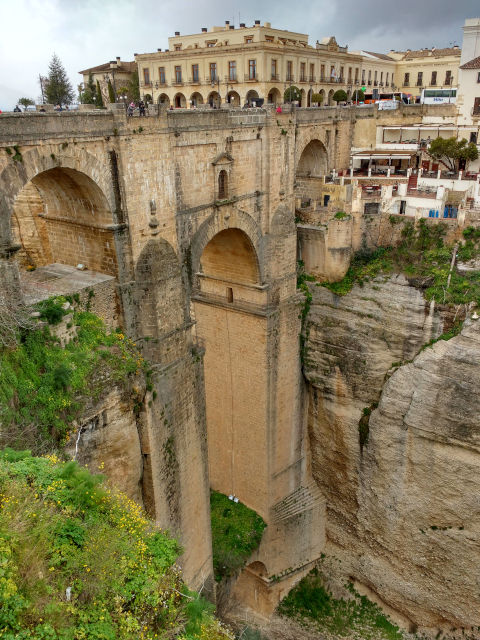 Ronda also has a bull ring, made famous by Hemmingway
(Note that the rain in Spain doesn't always fall on the plain!)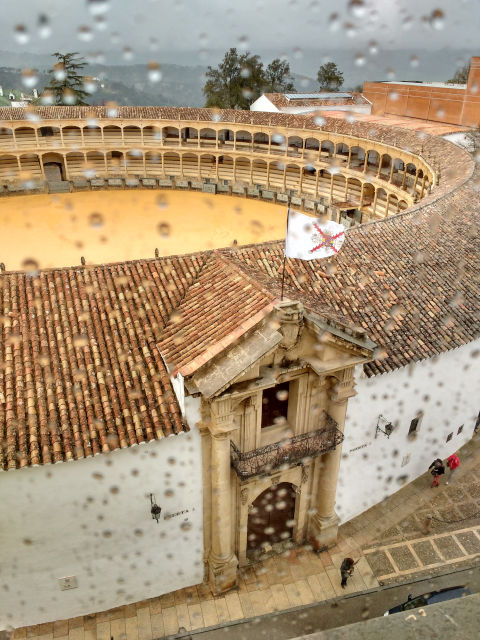 In addition to being a well-known lump of rock, Gibraltar also boasts a network of limestone caves (St. Michael's Cave)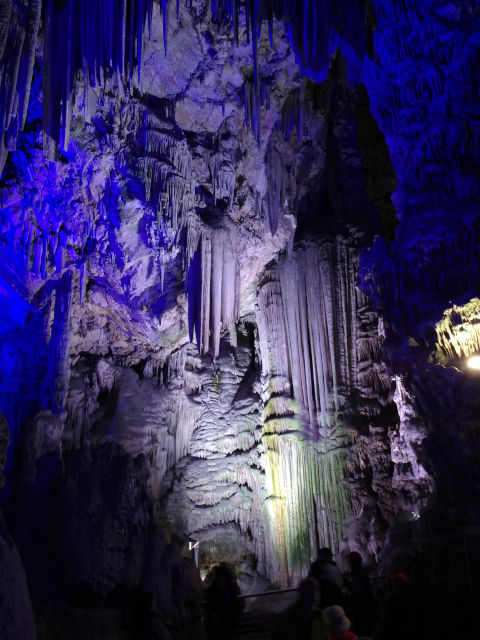 And, of course, its "apes" (which are actually Barbary macaques) which the tourists love to see - and vice-versa!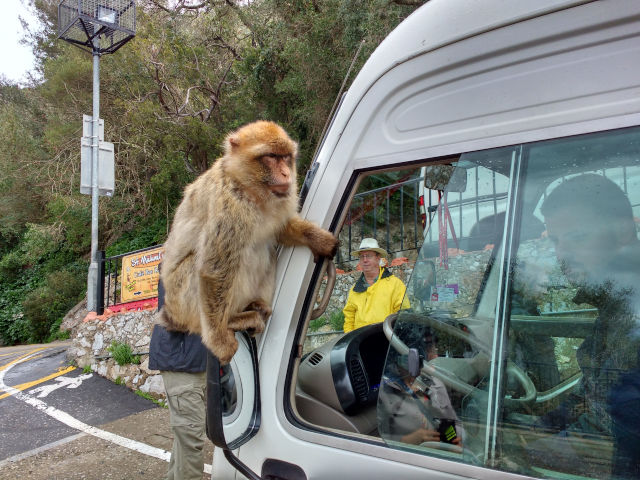 Toledo is famous for steel - think swords - but also for "Damascening", the art of inlaying gold or silver into a darkly oxidized steel background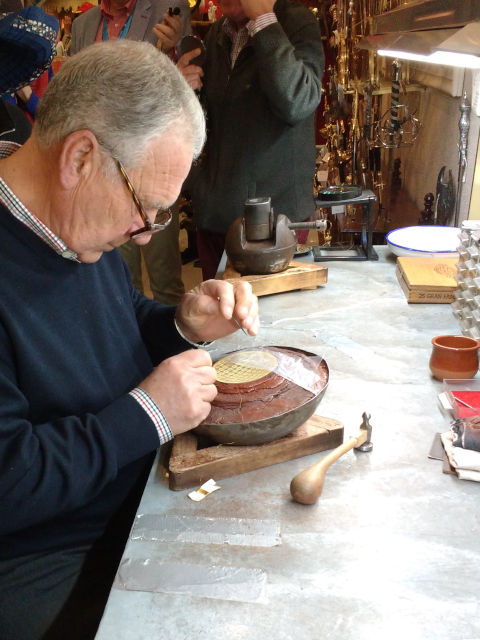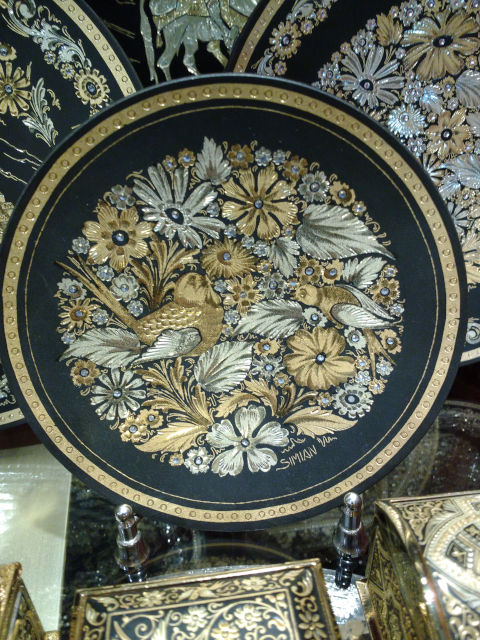 Two tourists enjoying the tour (that's the Alhambra in the background)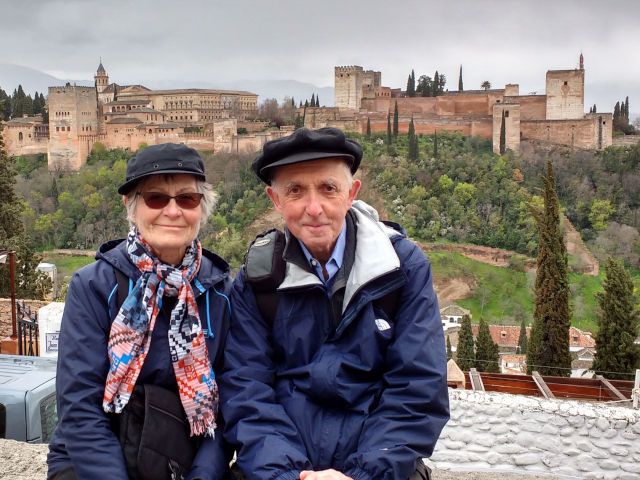 A nightime tour puts the Alhambra in a different light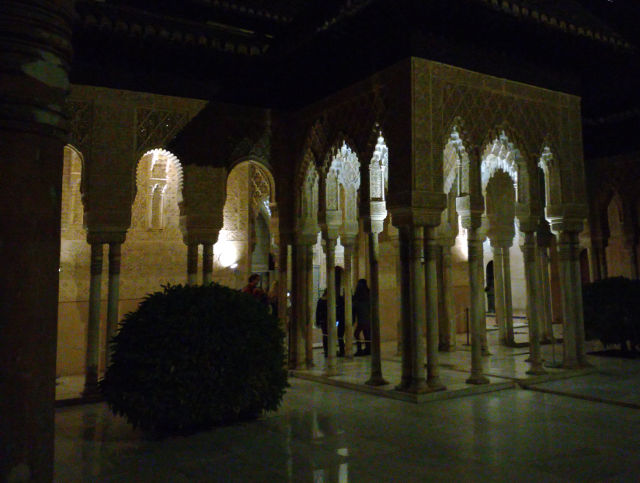 The details are magnificent...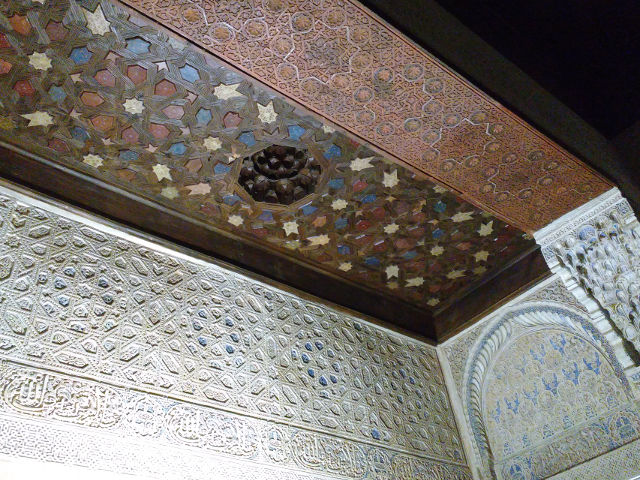 Exterior urban art was everywhere - especially at The Prado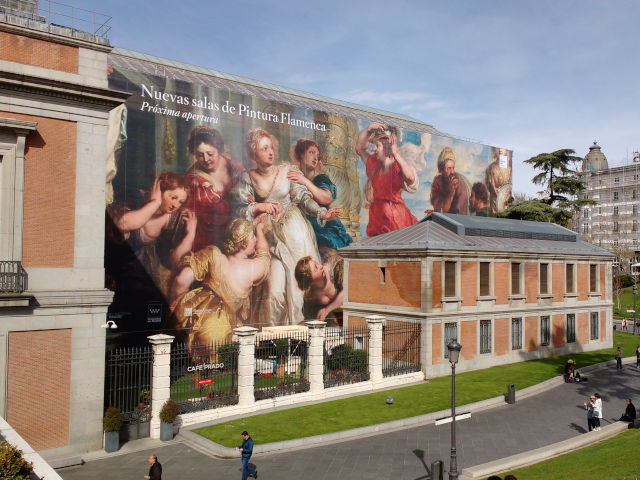 But, it was also evident on the streets in some locations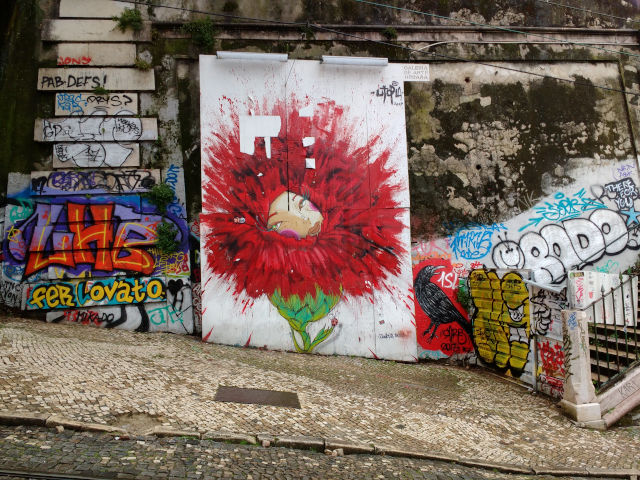 And, some building even had natural artwork!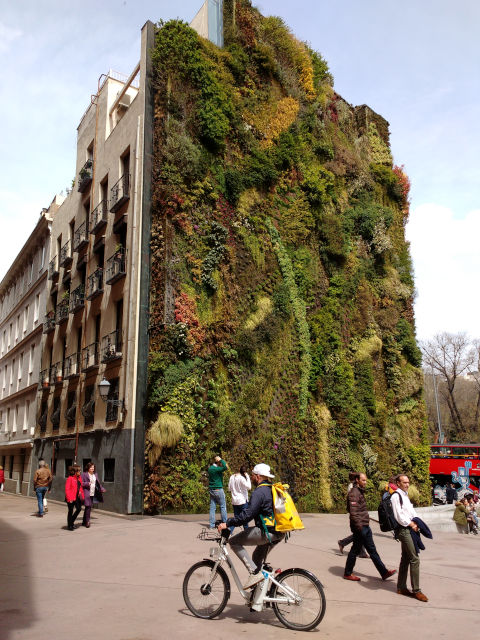 And that's the end of the tale (tail?)...