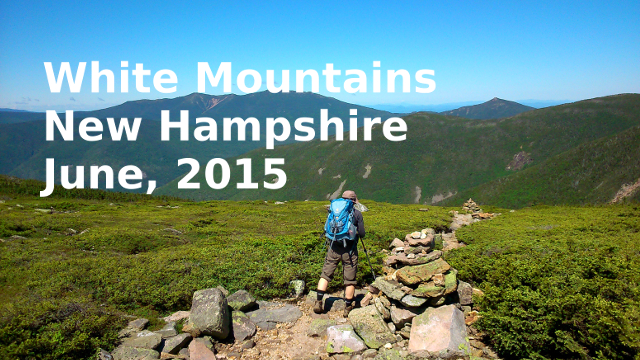 Three hikes in the Whites in June, 2015.
Starting from Zealand Hut, we climbed West Bond, Bond and Bondcliff, three of New Hampshire's 48 4000-footers. However, we actually climbed six mountain peaks on this hike!
First, we went over Zealand Mountain (and then Mount Guyot - 4560' - but, which doesn't count as a 4000-footer) before climbing West Bond. Then Mount Bond itself and, finally, Bondcliff. That's four!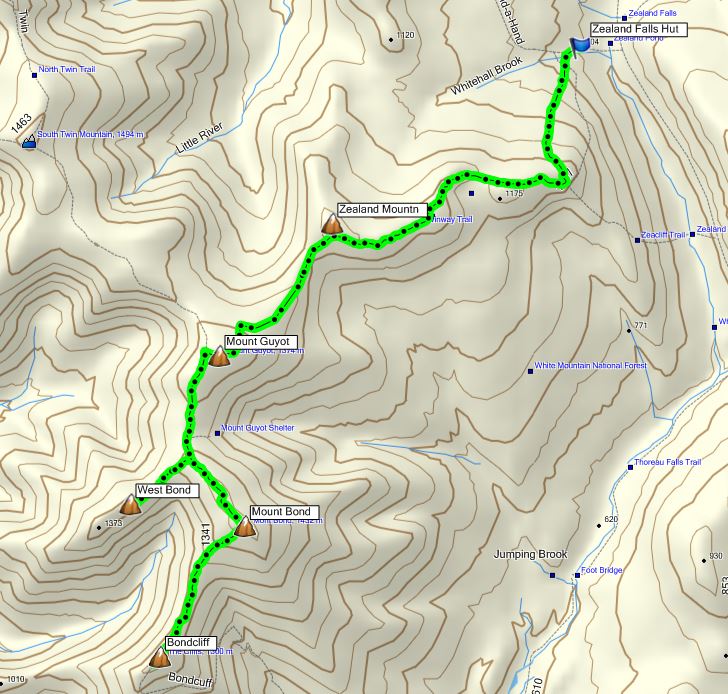 Note on the return journey, we had to climb Bond (and Guyot) and Zealand a second time each - for a total of six high peaks!
But, the views were spectacular. Mountains all around as far as the eye could see! This is the view from West Bond looking over to Bondcliff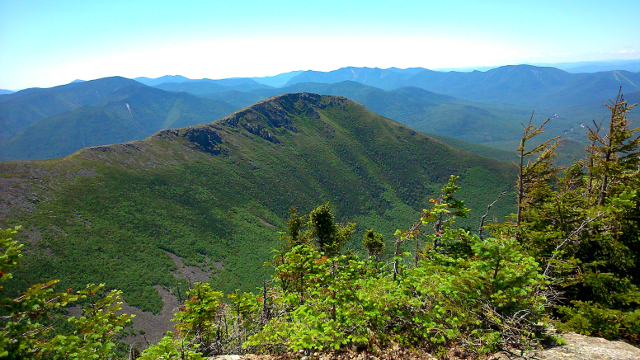 Next, we see the Franconia Ridge on the skyline. Lincoln and Lafayette are left of centre while Garfield is over on the right. But, they were peaks climbed some time ago. Of greater interest, is the lower peak in the middle distance on the left. This is Owl's Head - 4025' and a 30 km round trip! - and yet to be climbed by us.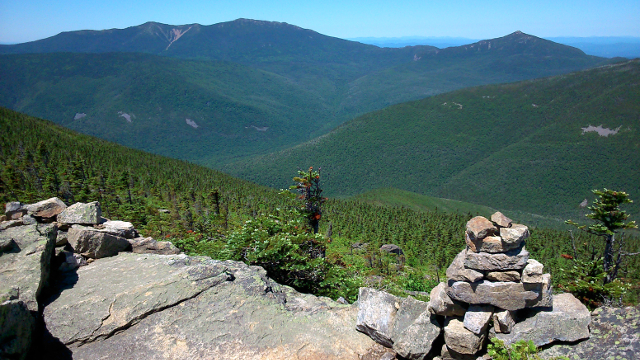 Carol is sitting on a very exposed rock face on Bondcliff. It doesn't look that dangerous in this shot but - it's a long way down - and it's blowing a gale! You wouldn't get me up there.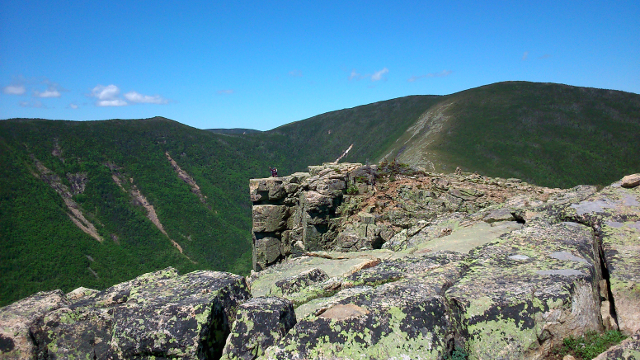 West Bond is the peak on the left, while Mount Bond is to the right of the gravel ridge (the trail!) up to the skyline
On our second hike we joined three friends from our Ottawa hiking clubs and covered two more 4000-foot peaks - The Hancocks - Mount Hancock and South Hancock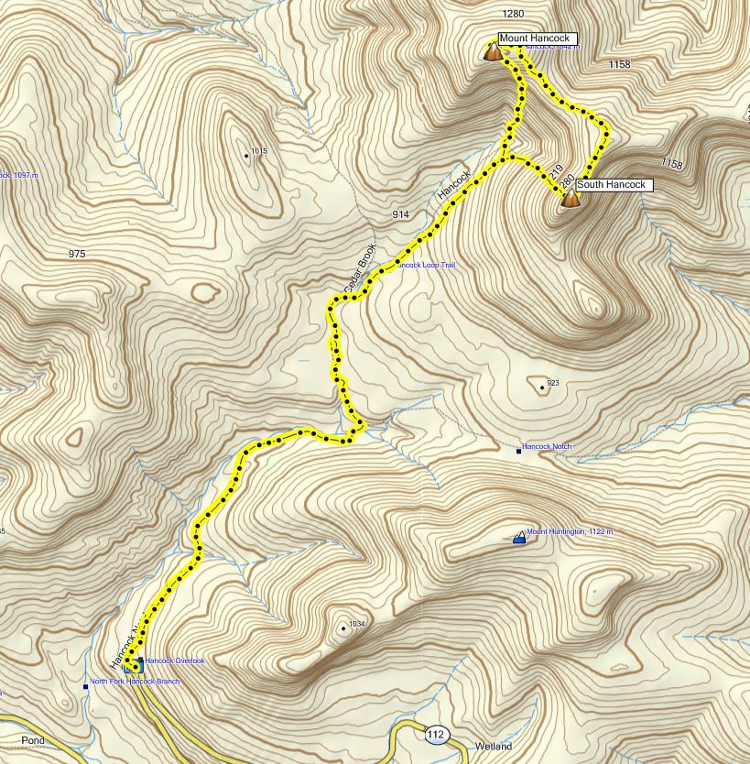 South Hancock was the last 4000-footer in New Hampshire for Liette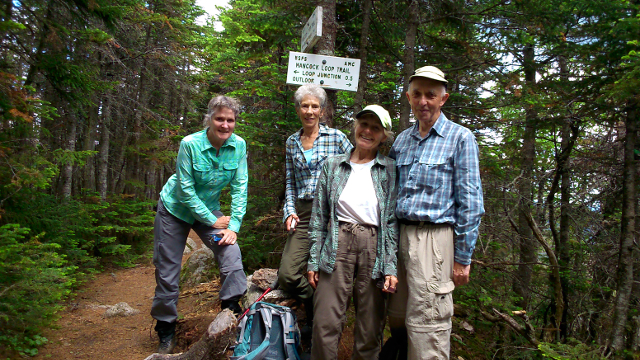 Denise, Liette, Carol and Alan (L to R) - Ann was the photographer
Our final hike was up a ski hill (with the gondola running - why do we do this?!) to Wildcat D, then along the ridge over B and C and, finally, to Wildcat A (Wildcat Mountain)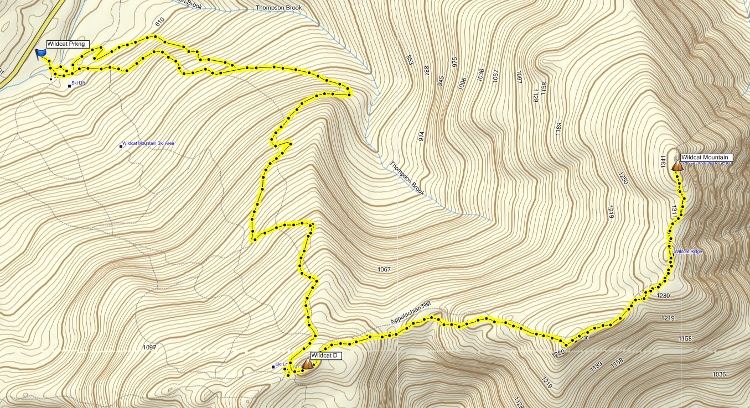 Alan with Carter Dome in the background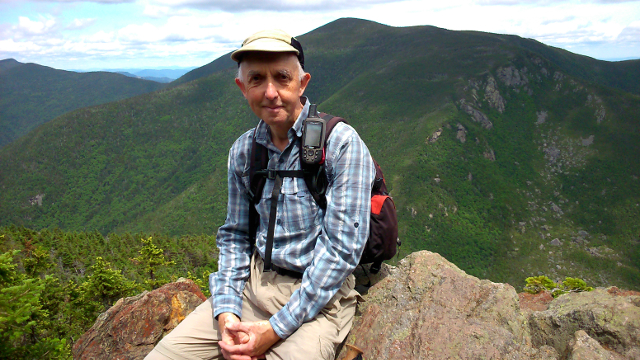 Carol on Wildcat Mountain with Carter Notch below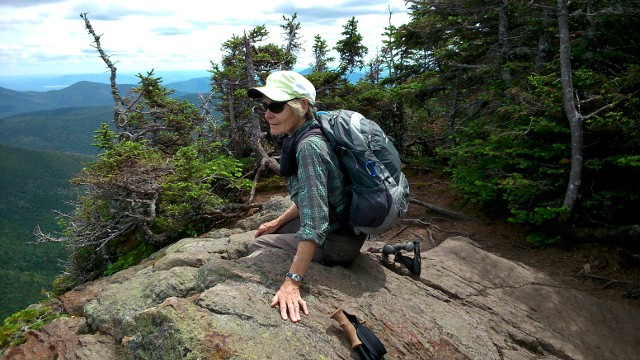 So, what's next?...