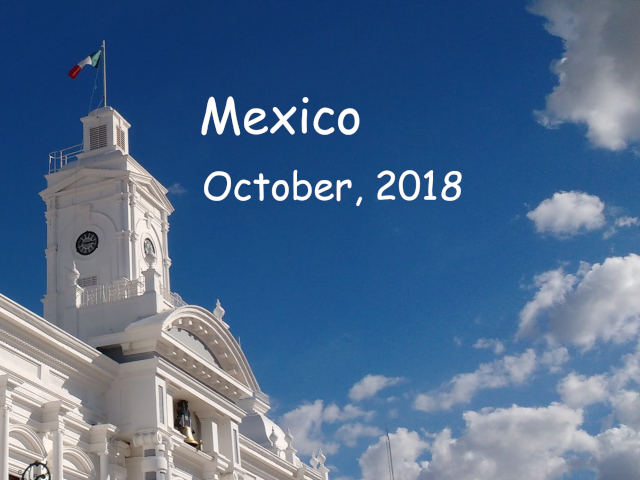 This 12-day tour took in three north-western states in Mexico -
Sonora, Sinoloa, and Chihuahua - with the primary destination
being Copper Canyon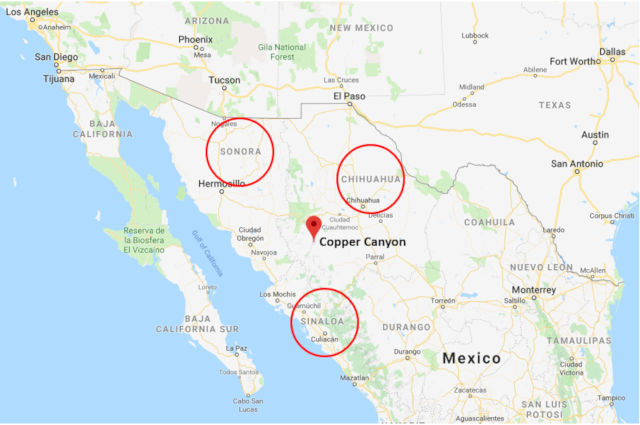 Our initial route took us south from Tuscon, Arizona, across the
border at Nogales, and then on to San Carlos, Alamos and El Fuerte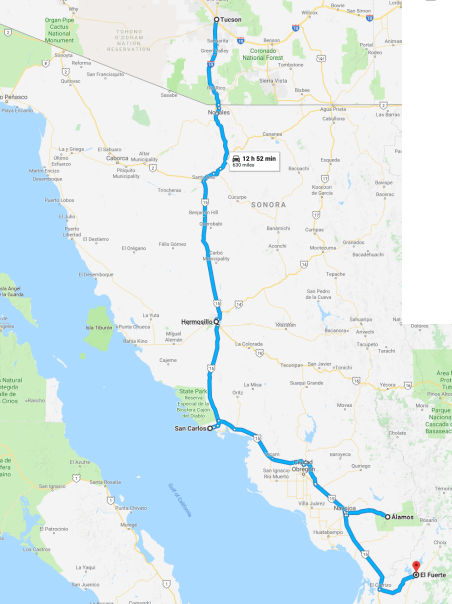 En-route we stopped at the San Xavier Mission (1793)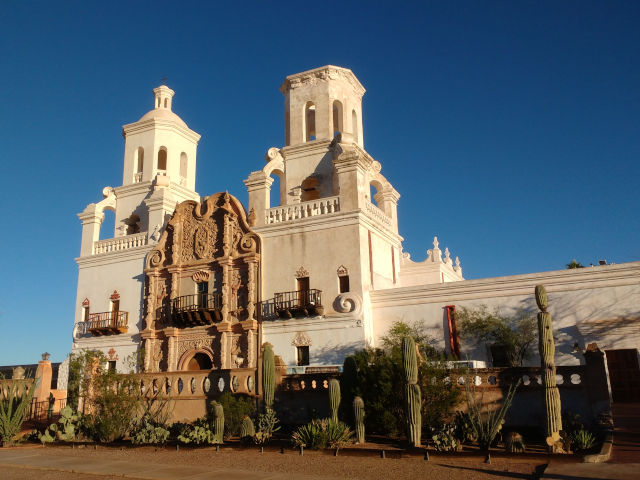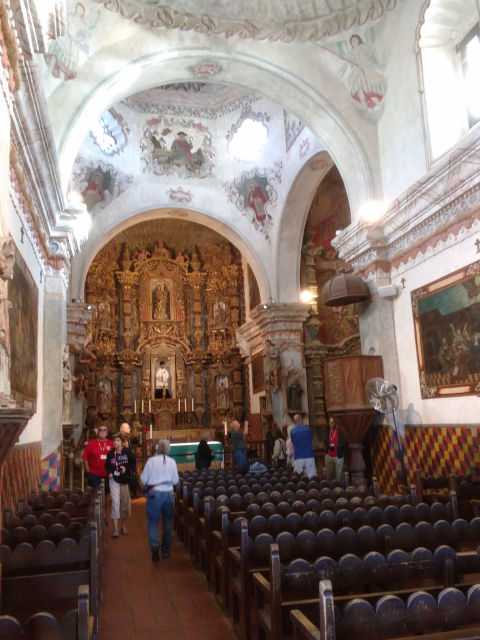 Our hotel in San Carlos overlooked the marina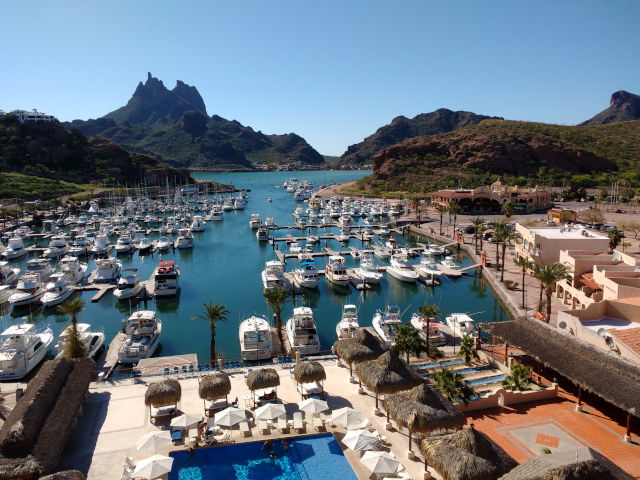 A boat tour along the coast came across some local residents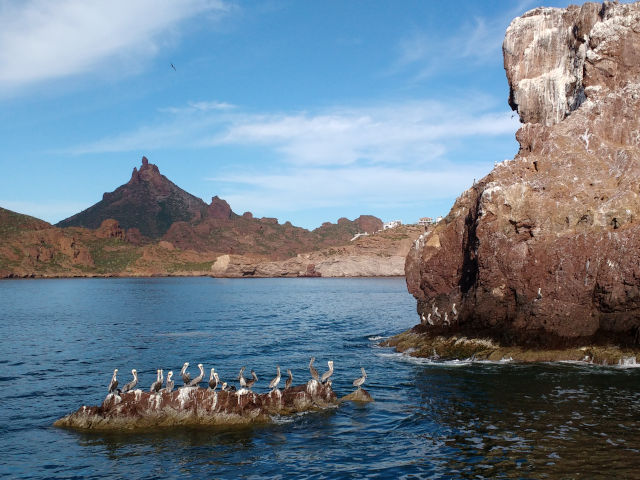 Brown Pelicans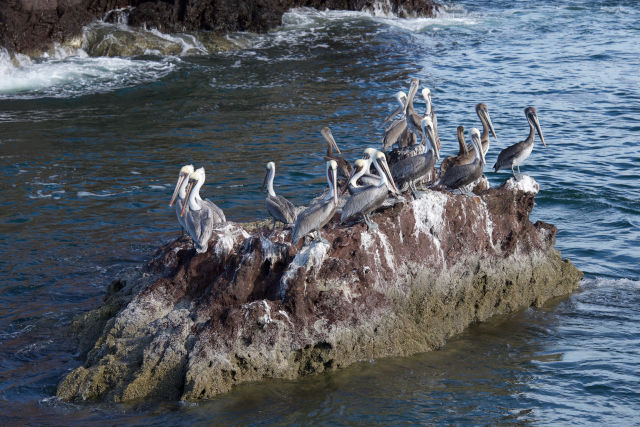 (Photo courtesy of CS, Vancouver)
One of them found Carol!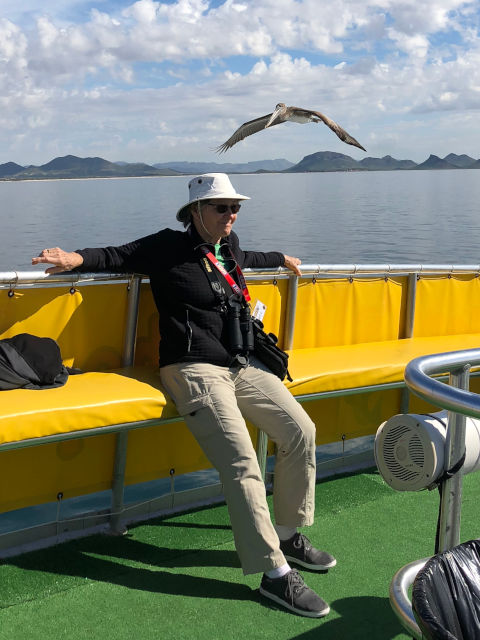 (Photo courtesy of Alice, Vancouver)
And, the boat's wake attracted some others...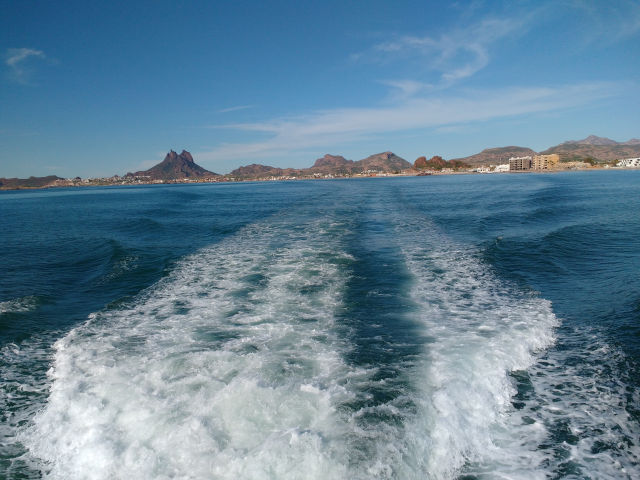 Bottlenose Dolphins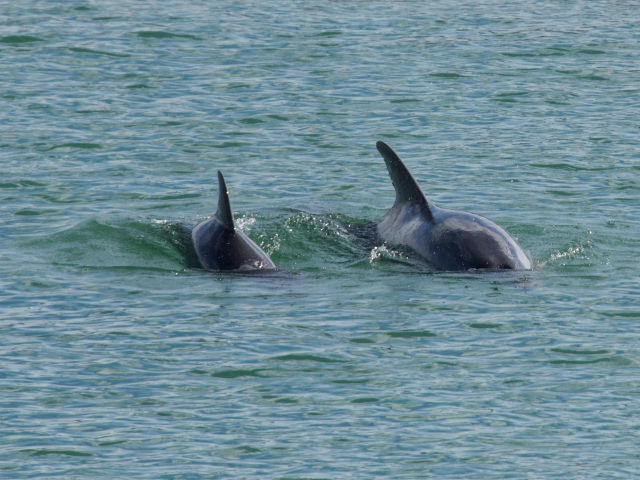 (Photo courtesy of CS, Vancouver)
The itinerary included some of Mexico's "Pueblo Mágico"
(Magical Towns) - this is Alamos, an old silver-mining town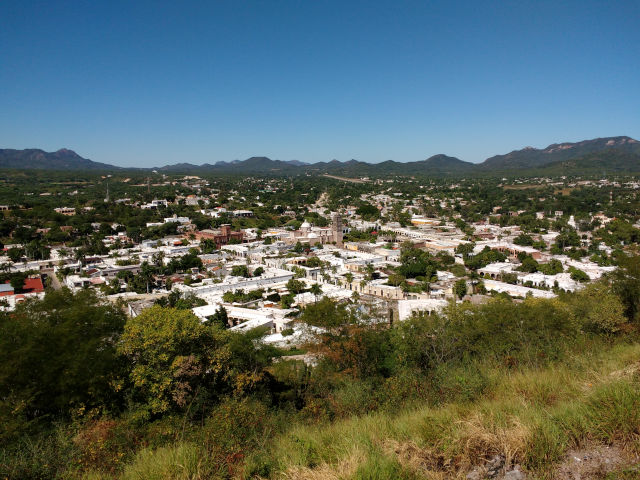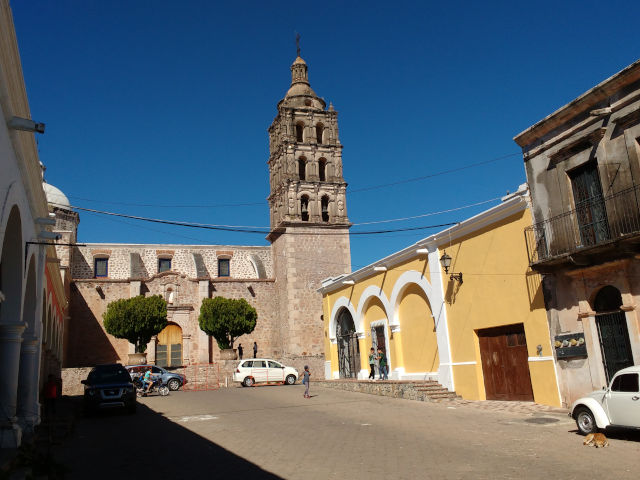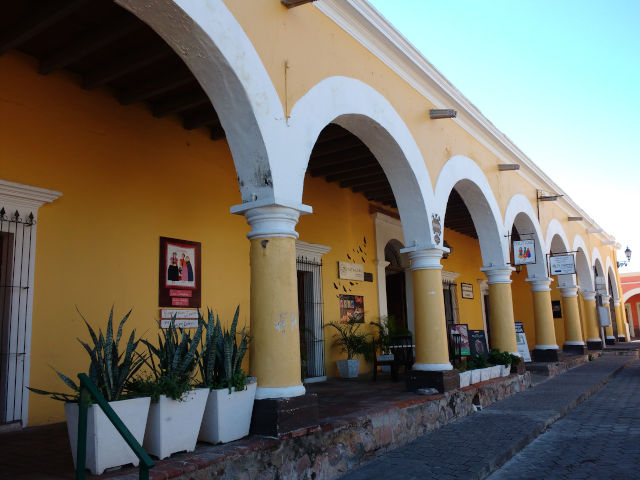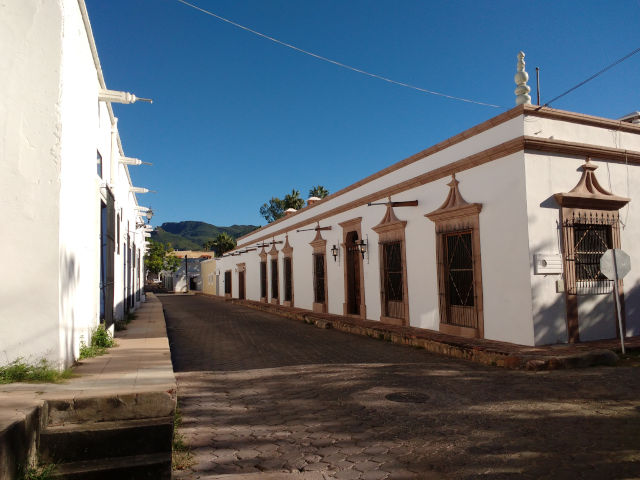 A resident American physician provides medical services to a
number of local native communities - and has a courtyard garden...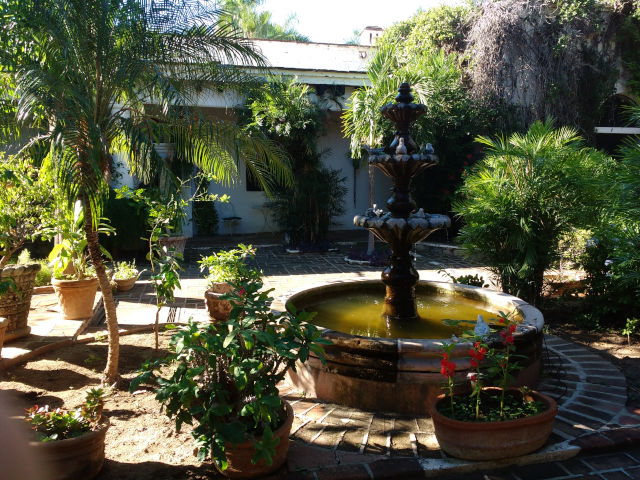 ...with pretty red flowers
She also has an assistant - and a sense of humour!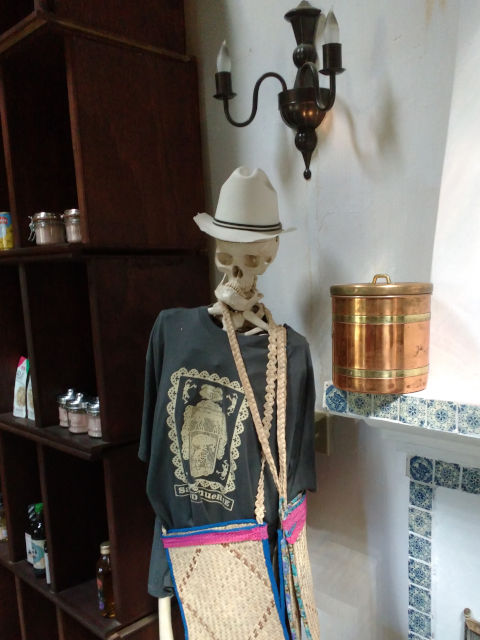 Hummingbirds were around; however, this one
was a little larger than lifesize!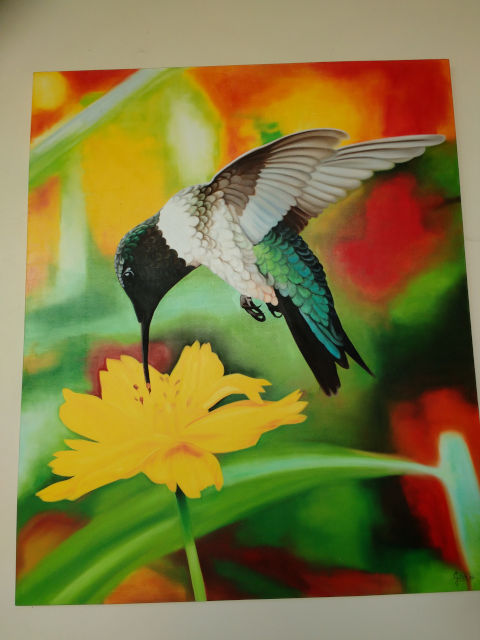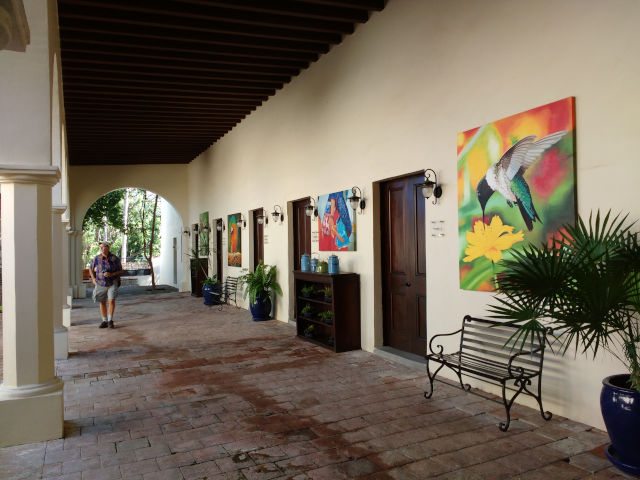 Broad-billed Hummingbirds

Download the video:
In Fuerte, we had a demonstration of the Danza del Venado
(Deer Dance)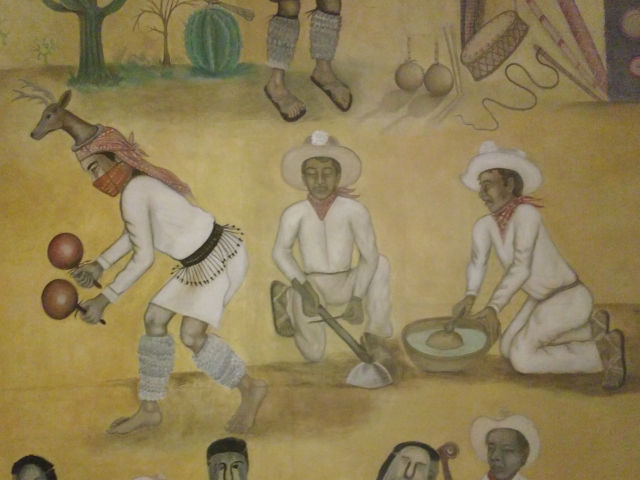 Modern-day deer dancer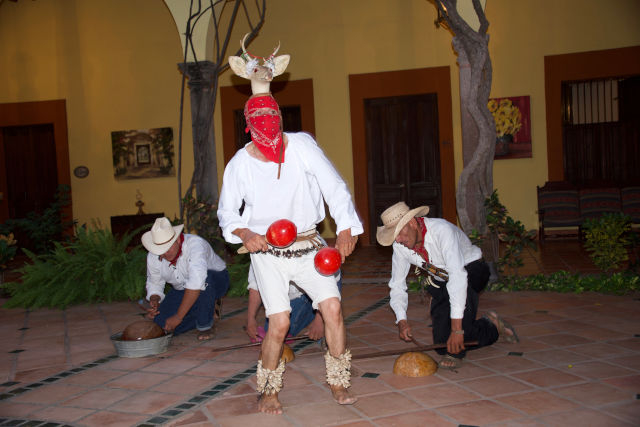 (Photo courtesy of CS, Vancouver)
Deer Dance

Download the video:
After the show, it was time to take the train to Copper Canyon...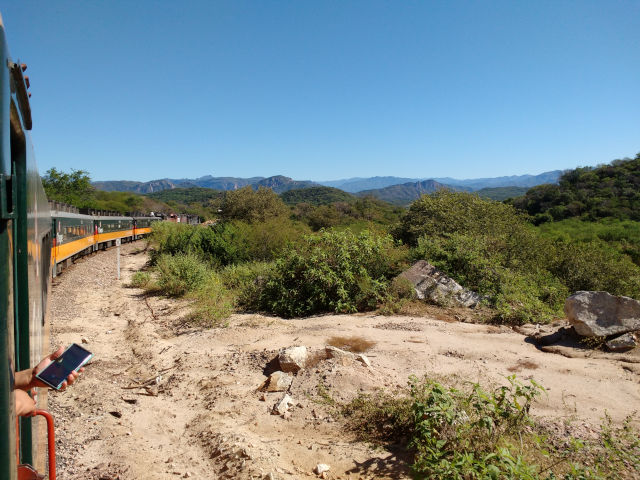 ...going past fields where sesame seeds were being harvested...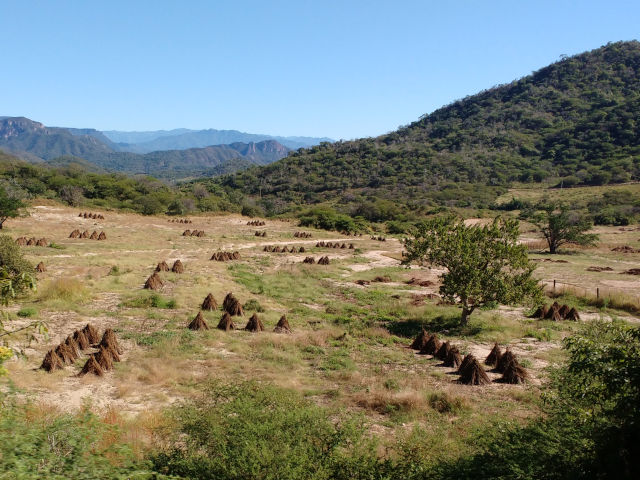 ...passing lakes...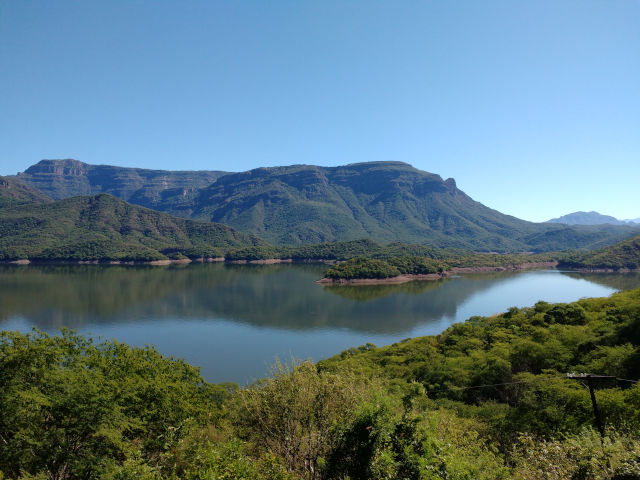 ...going around switchbacks...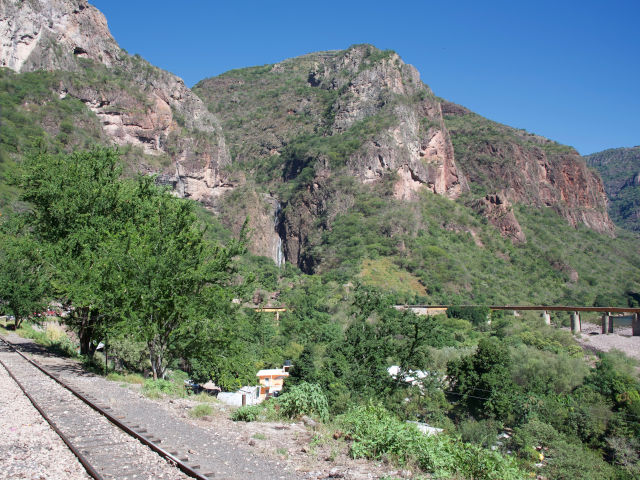 (Photo courtesy of CS, Vancouver)
...until, finally, we reached our hotel - The Mirador - on the rim
of the canyon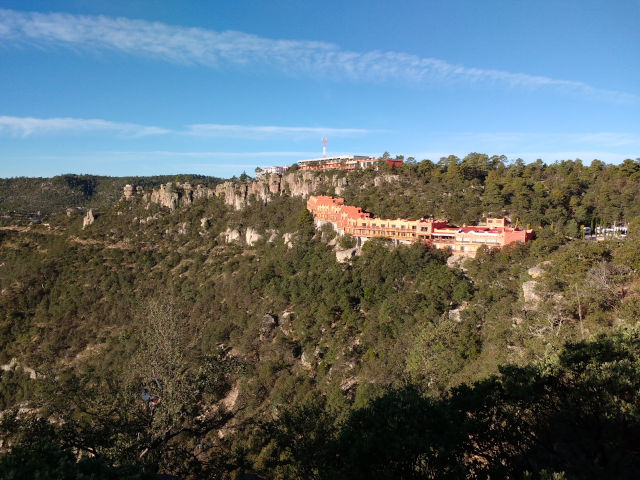 The canyon itself is very impressive...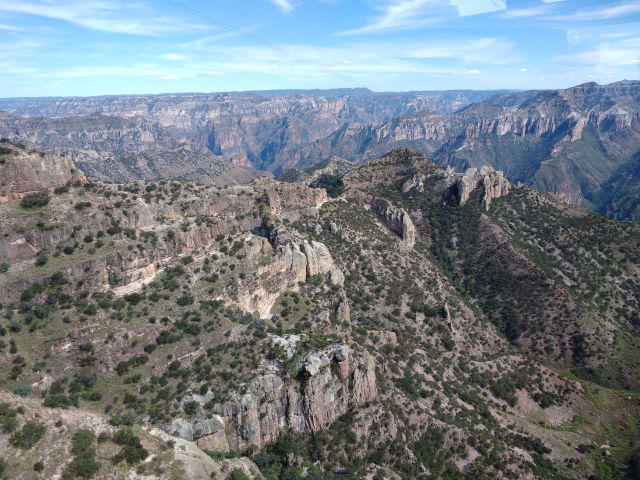 ...even if it is full of tourists!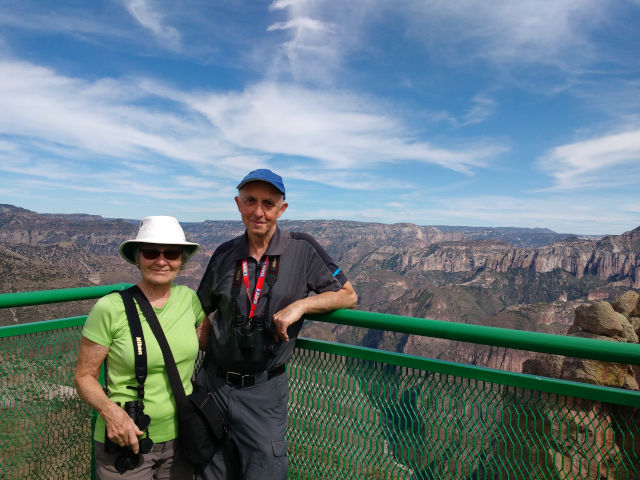 It is home to the Tarahumara people, the men famous as long-
distance runners, the women specializing in woven baskets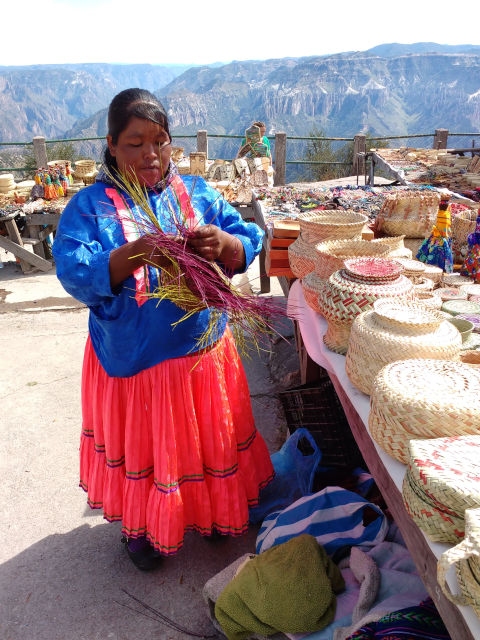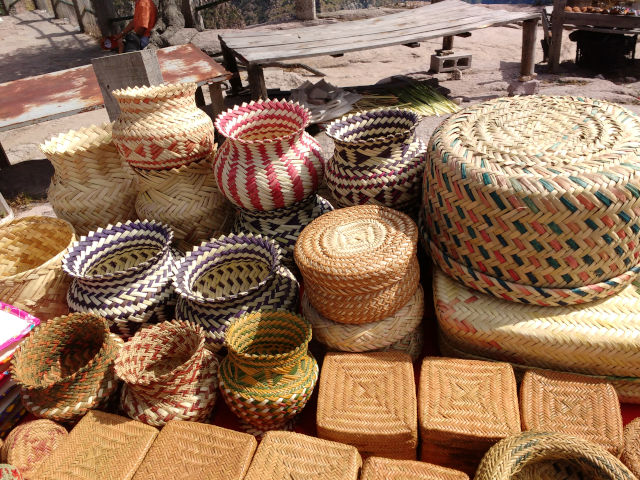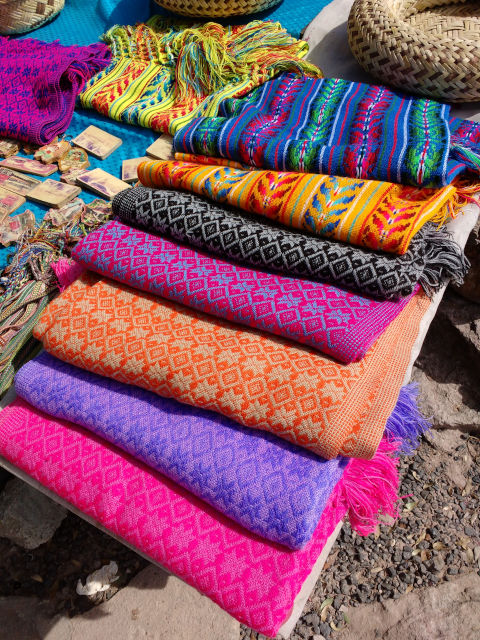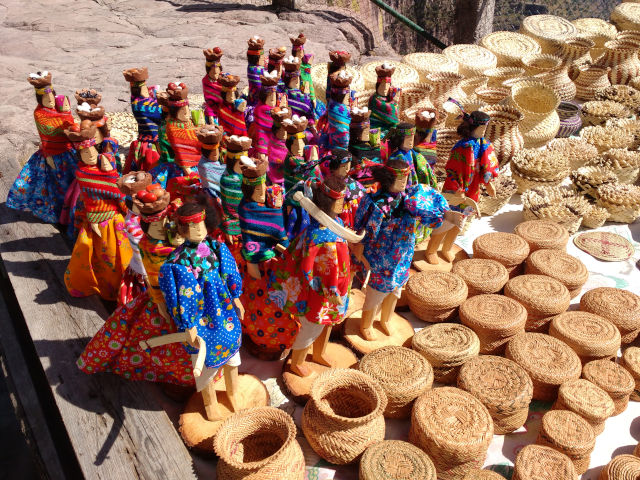 They are also very resourceful when it comes to making sandals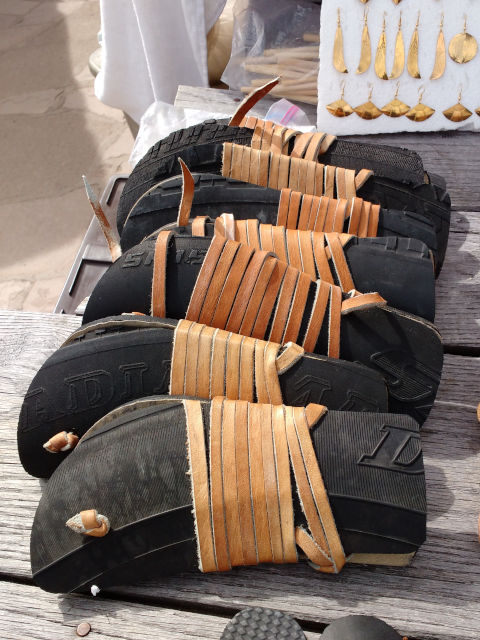 The Tarahumara live so deep in the canyon that the children attend
boarding school, one of which is sponsored by our tour company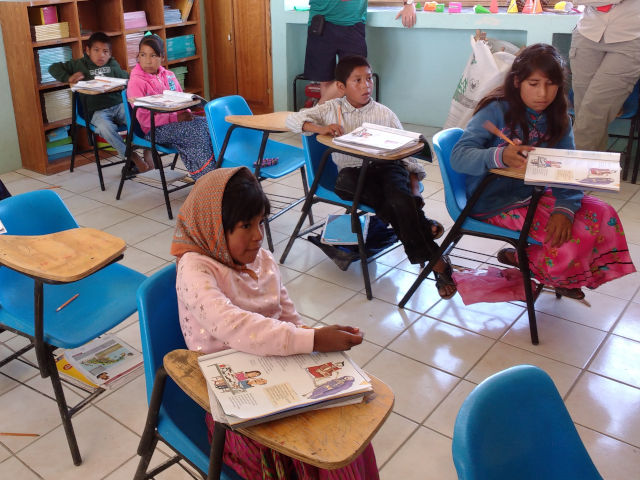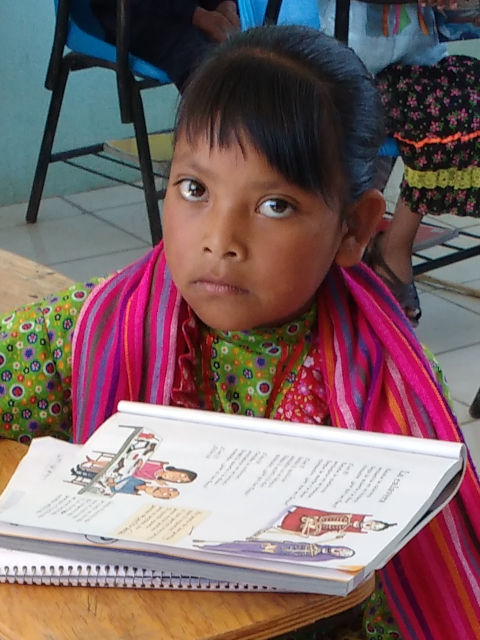 We had previously stopped at Walmart (!) and purchased a whole
bunch of supplies that the School Principal had requested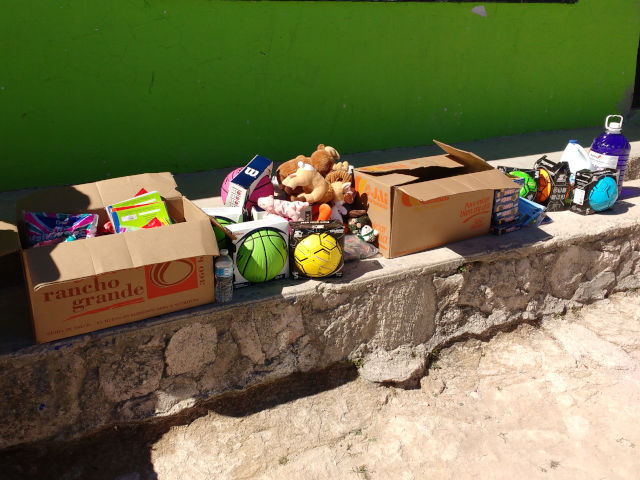 Some of the edible supplies were immediately shared!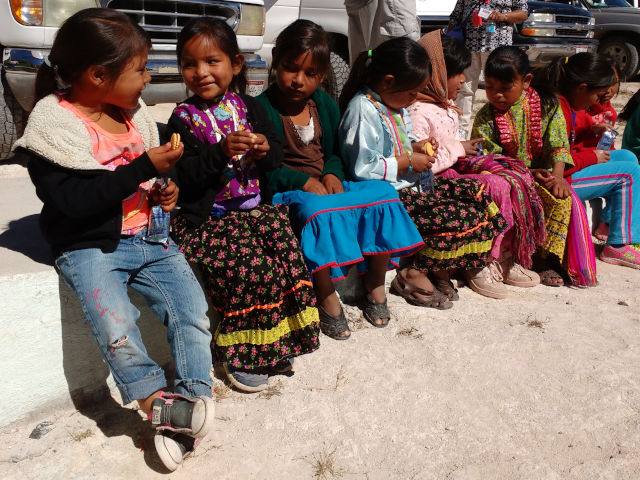 Our route out of the canyon took us to Casa Grandes and then on to Tuscon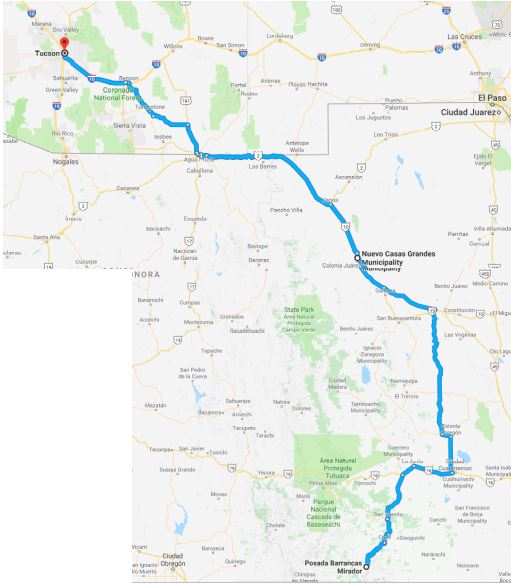 Near Casa Grandes is a much older town - Paquimé - a pre-hispanic city, established 1100 years ago, abandoned 500 years ago, and now a UNESCO World Heritage Site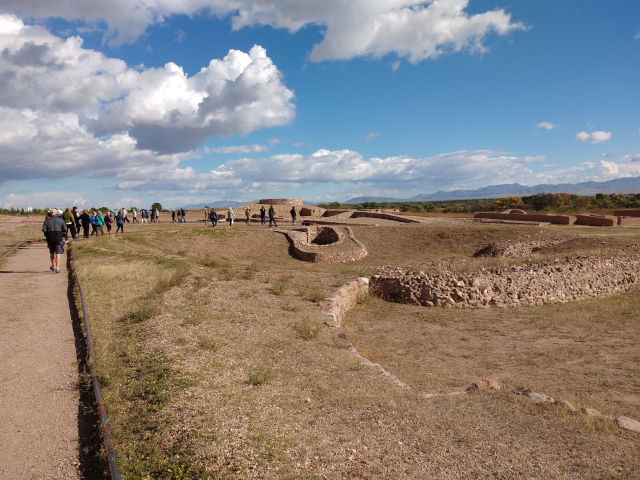 One major feature is the extensive adobe architecture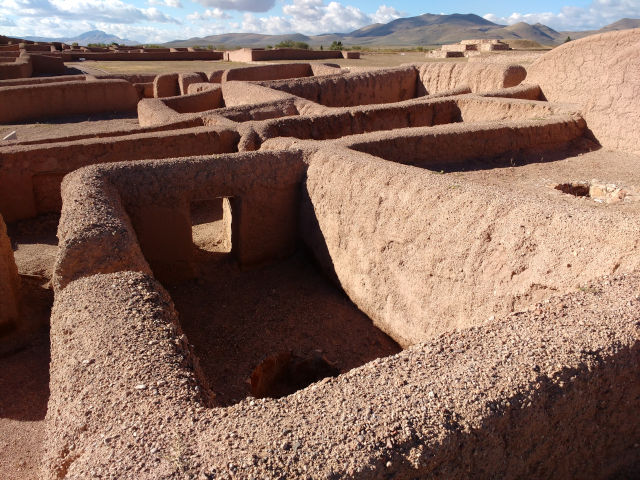 The museum has examples of the types of Pueblo pottery made
on the site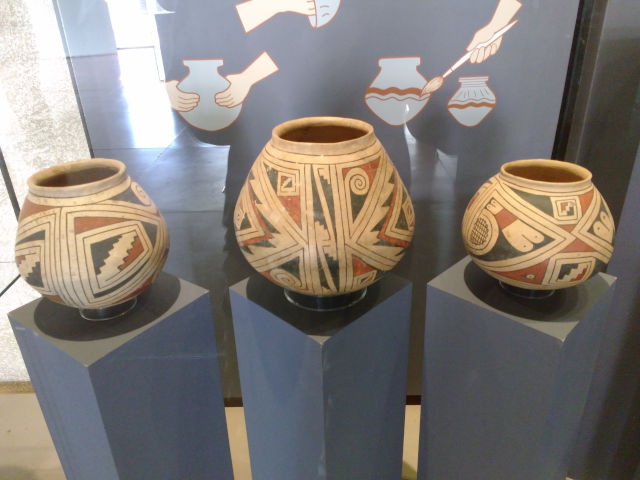 The techniques have been re-discovered and are used by modern-day potters in the nearby town of Mata Ortiz
The pottery kiln is quite rudimentary - a steel drum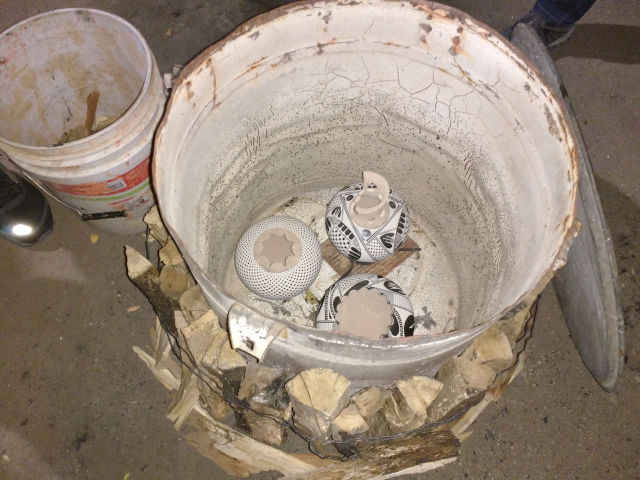 Pack firewood around the drum, judiciously apply kerosene (from a laundry detergent bottle), and light a match!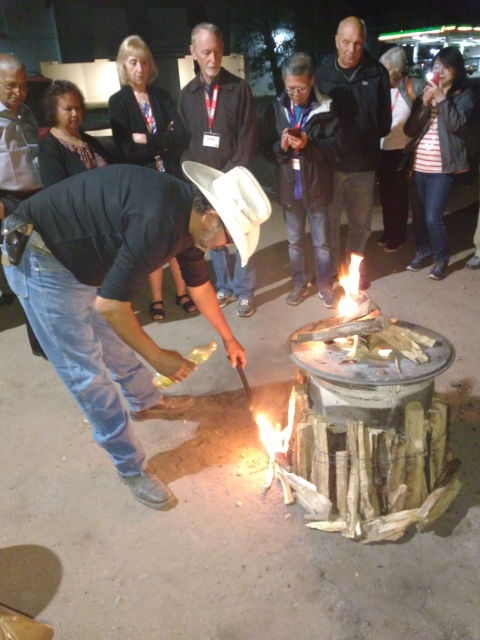 The results were auctioned off to members of our group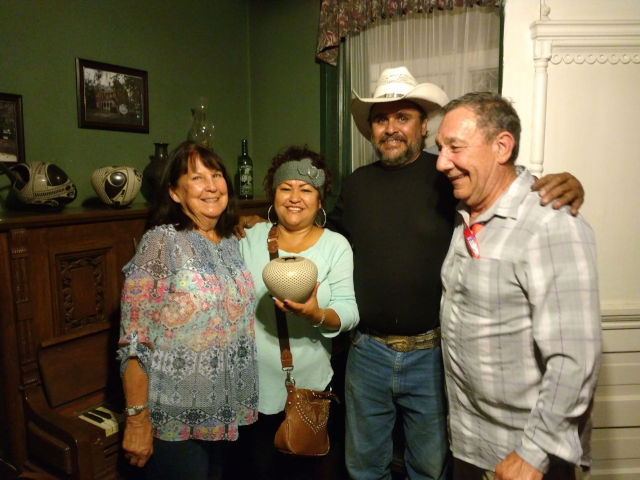 And that was pretty much the end of the trip, so it's...