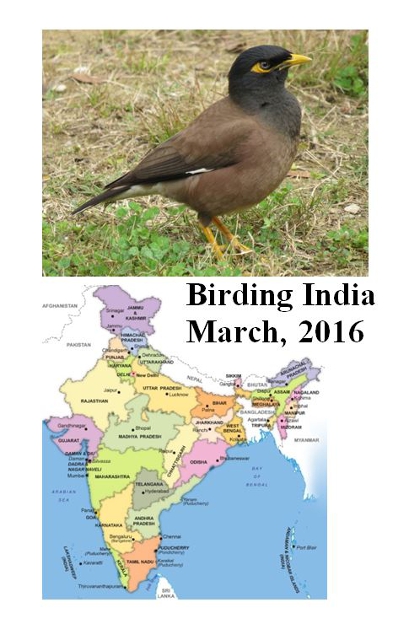 For our second trip to India, March 7-27, 2016, we joined six
Ottawa friends on a birding trip to the north-east of the
country (West Bengal, Sikkim, and Assam).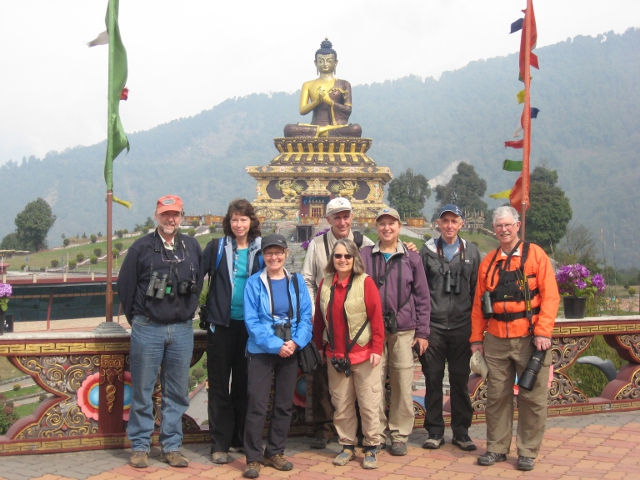 After arriving in Delhi, we flew to Bagdogra in West Bengal.
Using two seven-passenger vans, we toured West Bengal and
Sikkim in the foothills of the Himalayas.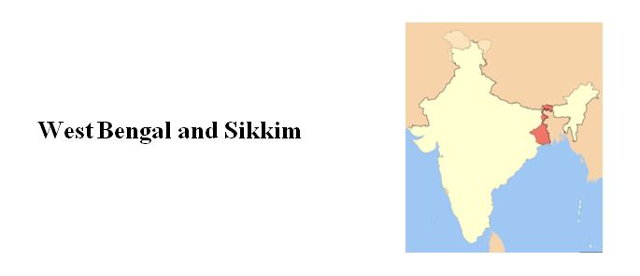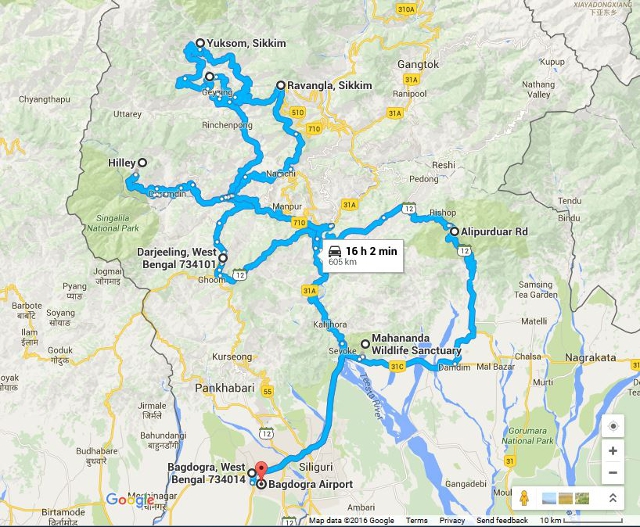 The second half of the trip involved a flight from Bagdogra to
Guwahati where we picked up two new vehicles for our tour
of Assam's lowlands.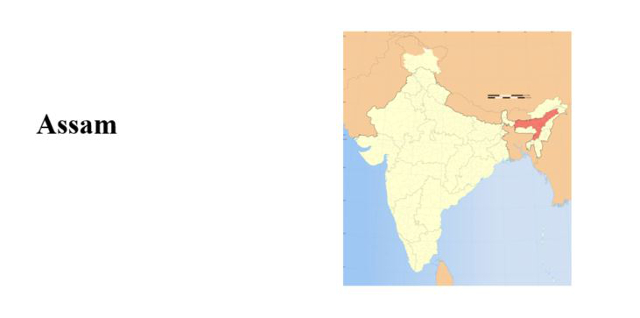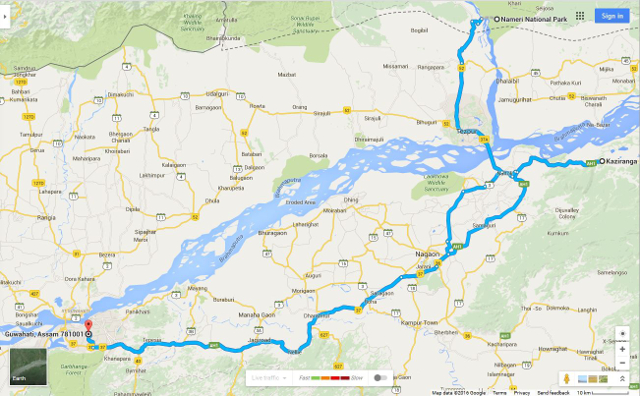 As this was a birding trip, we made a point of seeing
some birds, including...
Blue-fronted Redstart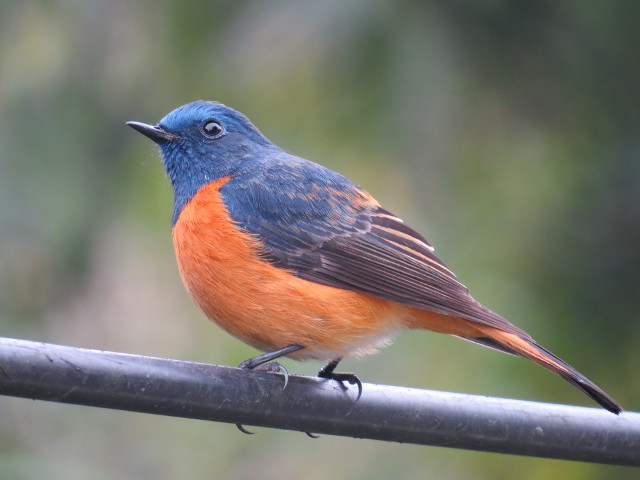 Great Barbet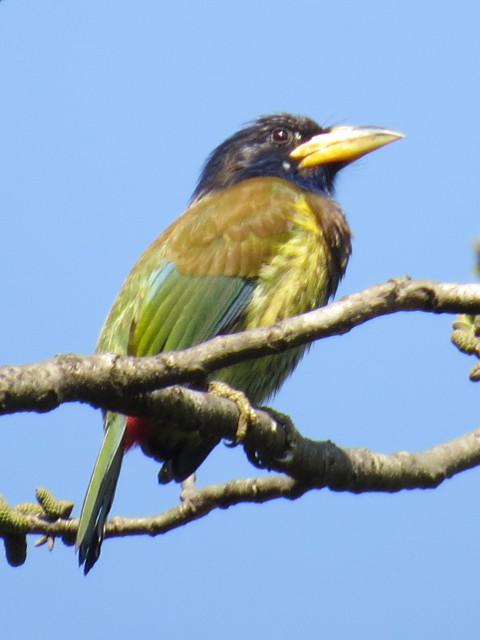 Chestnut-crowned Laughingthrush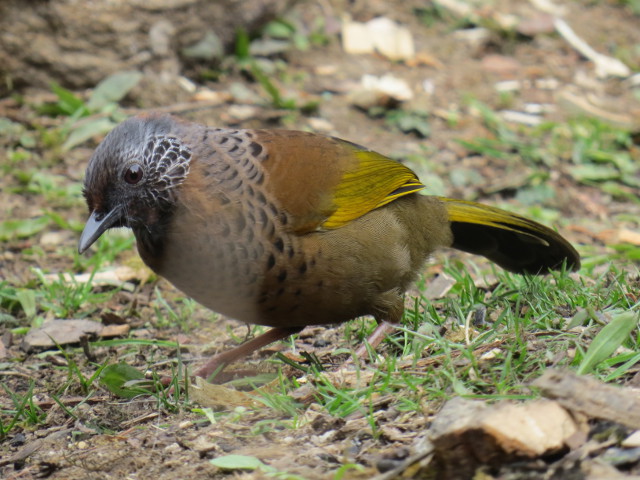 Red-breasted Parakeet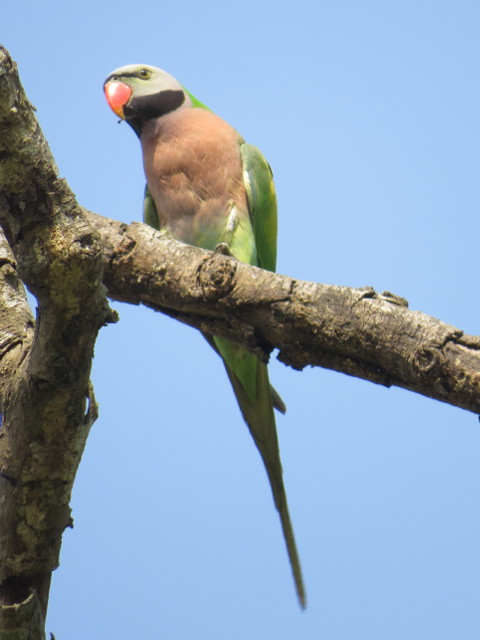 We visited some cultural sites such as the Qutub Minar in
Delhi, the tallest brick minaret in the world at 72.5 m,
and saw a number of colourful statues and icons.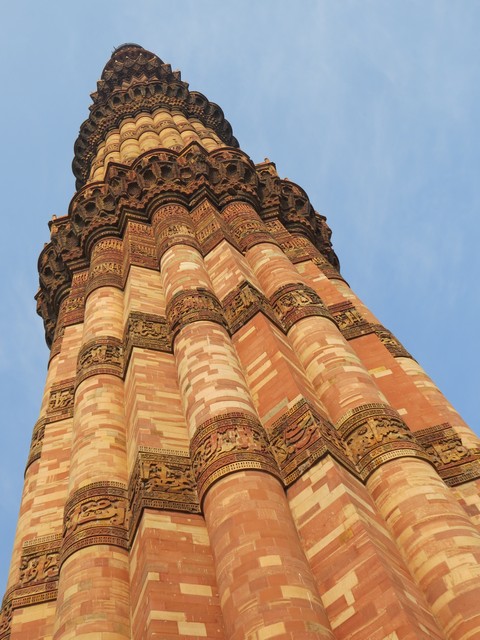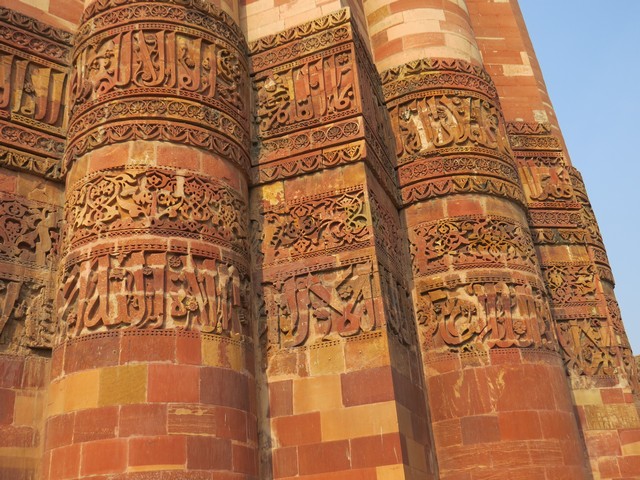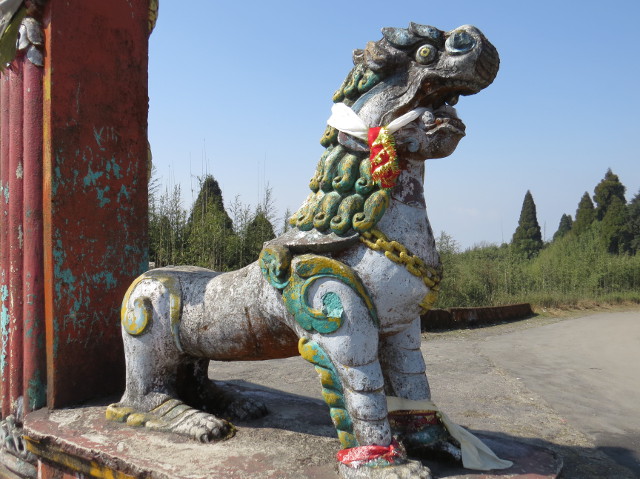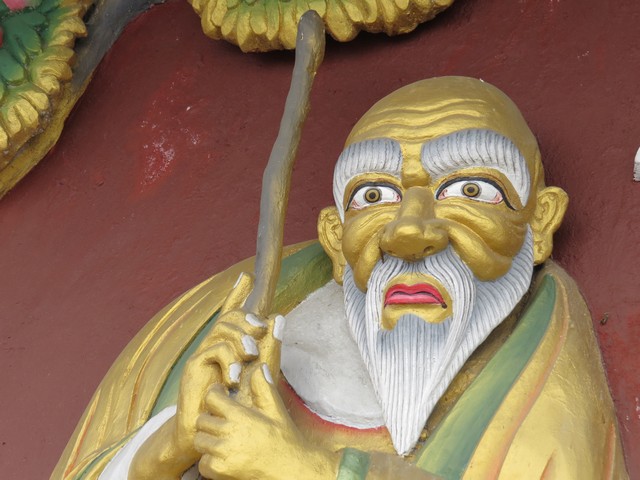 We saw several species of doves, pigeons, and sparrows
Oriental Turtle Dove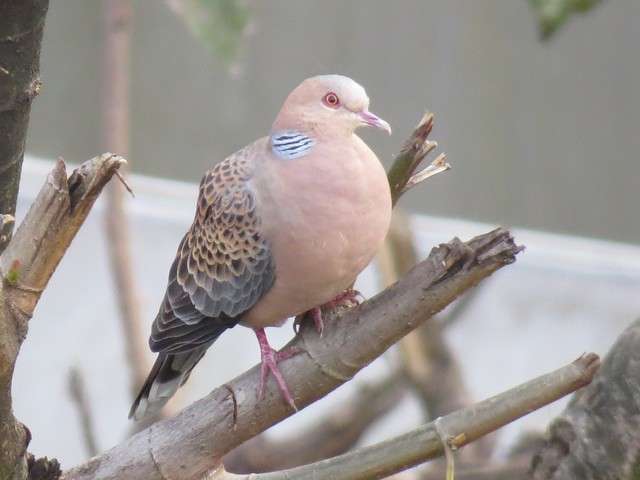 Eurasian Collared Dove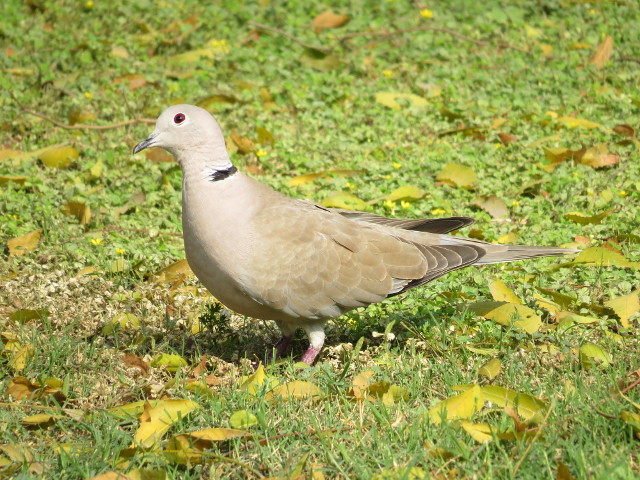 Imperial Pigeon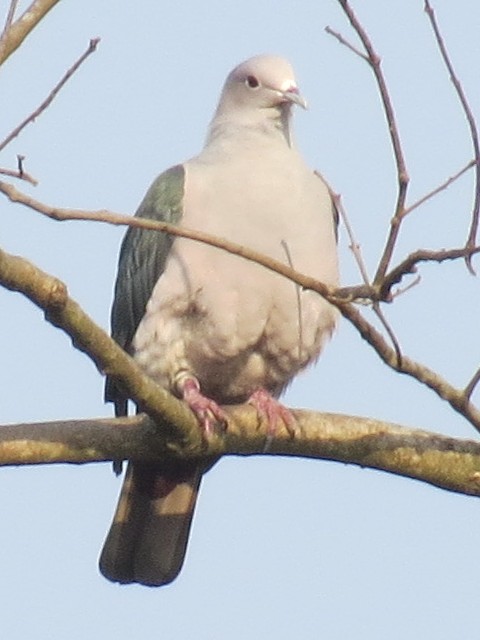 Russet Sparrow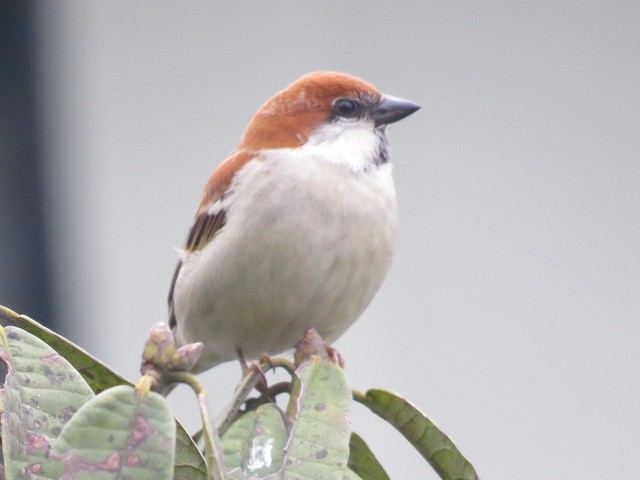 One of our interesting cultural visits was to a small Buddhist
monastery where we were invited to stay for part of the
evening prayers. The monks were generally quite young
(around 10-20 years). There was lots of chanting, plus
drums, horns, Conch shells, and bells.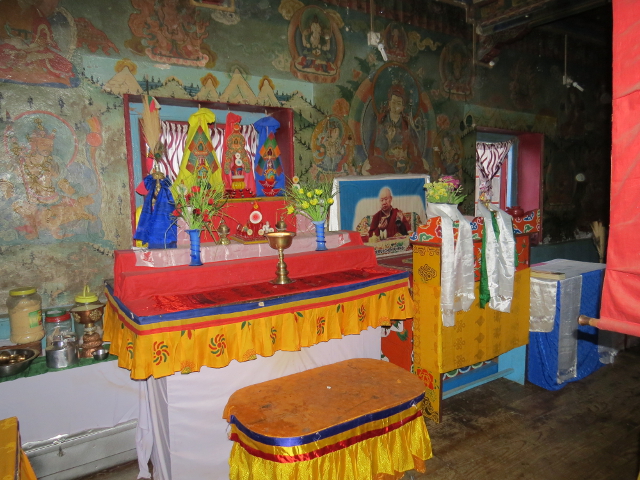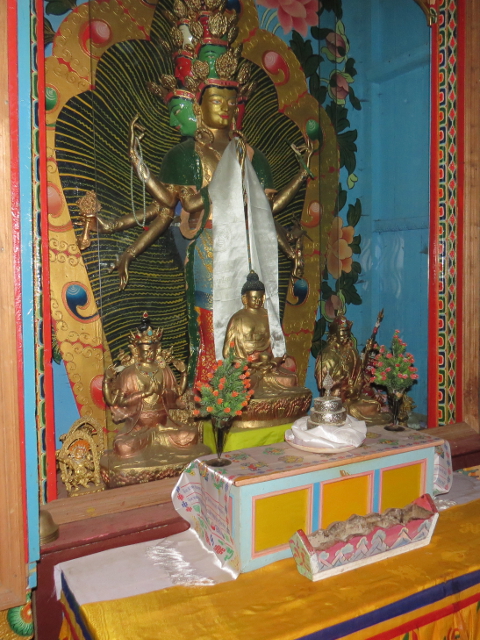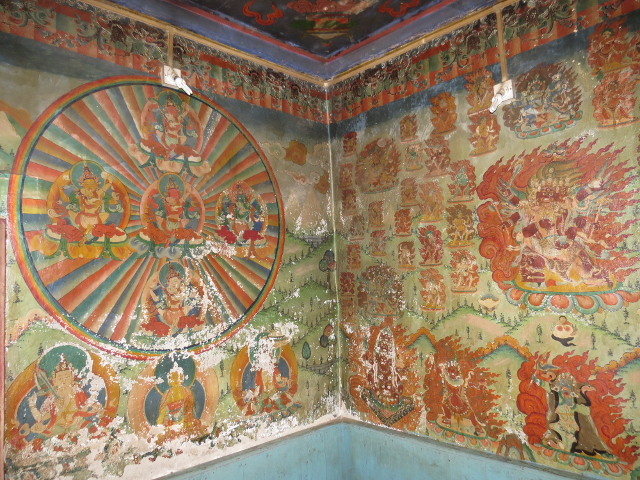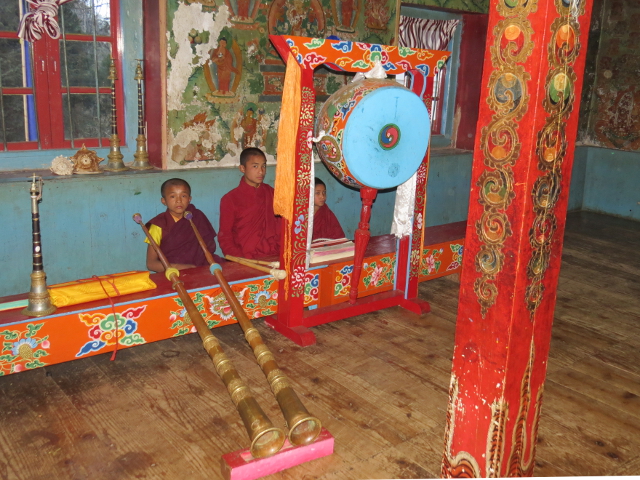 There were lots birds in the wetlands, including storks
and kingfishers...
Asian Openbill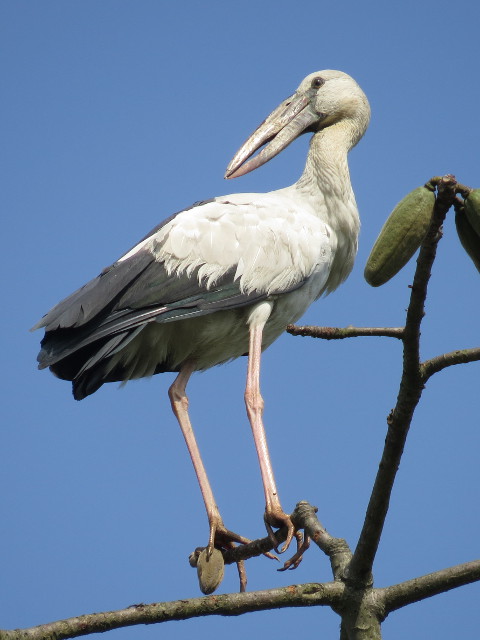 Lesser Adjutant
Painted Stork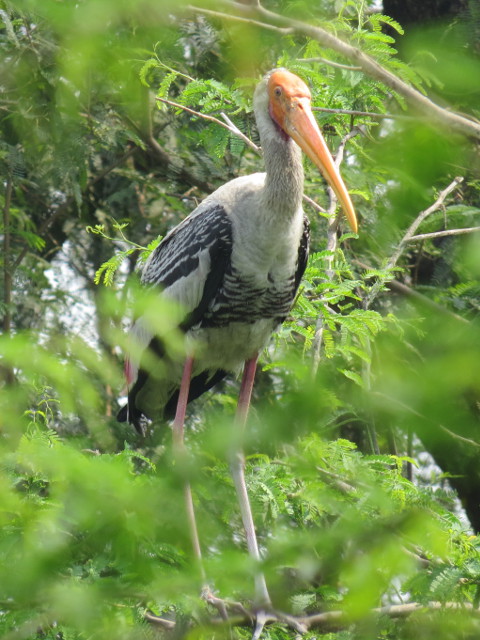 White-throated Kingfisher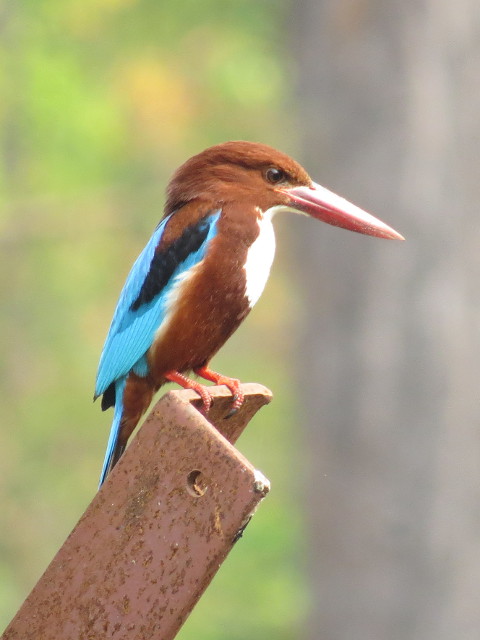 We came across an international archery competition. The
participants wore traditional clothing, but used modern
high-tech compound bows.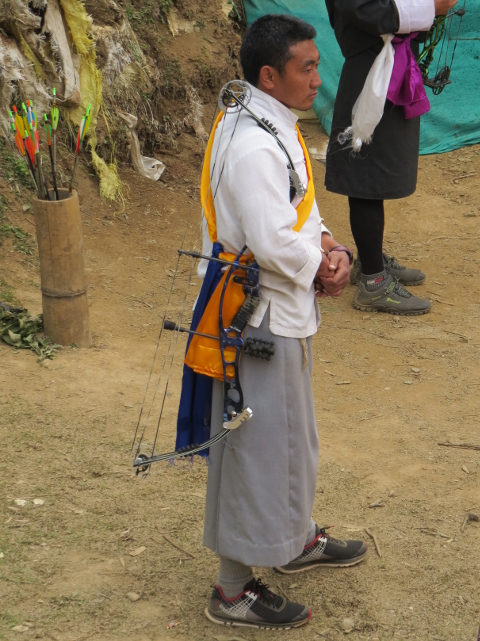 The first order of business is to highlight the location of the bullseye for your teammates - who are 400-500m away!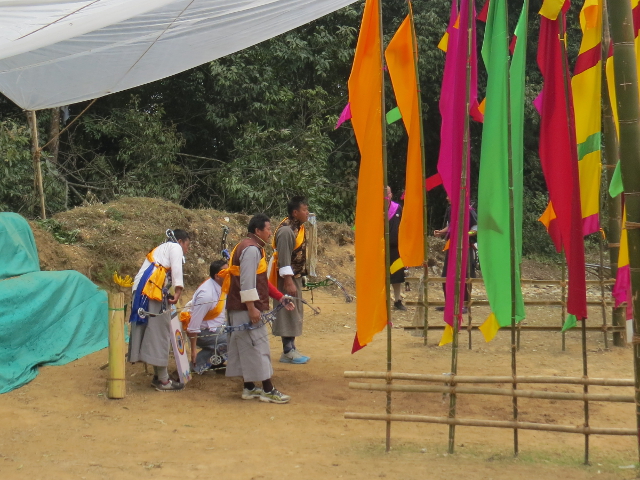 Take aim, steady, release!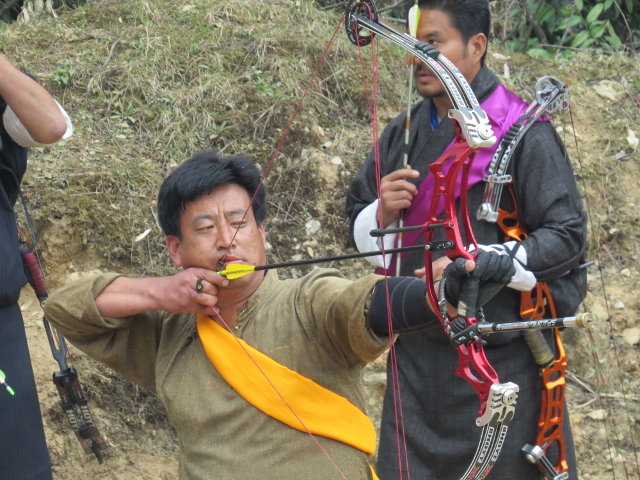 Even at these extreme distances, some shots hit the target.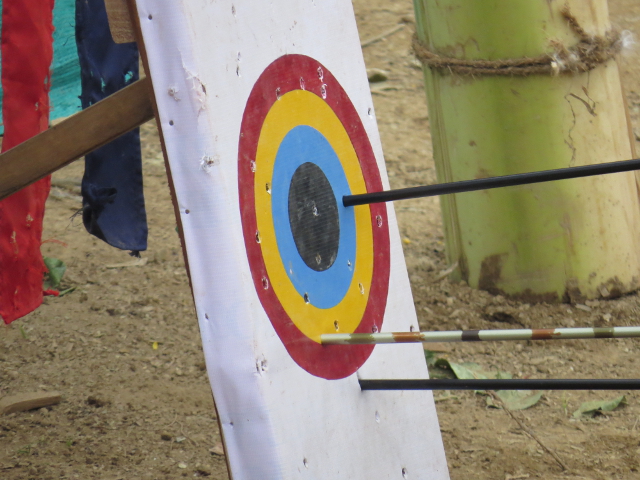 A hit is good reason for a traditional dance of celebration by your teammates.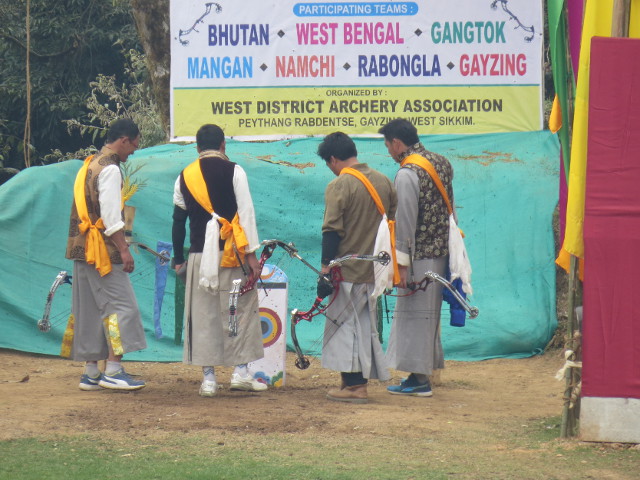 Meanwhile, there seem to be more birds around!
Black Kite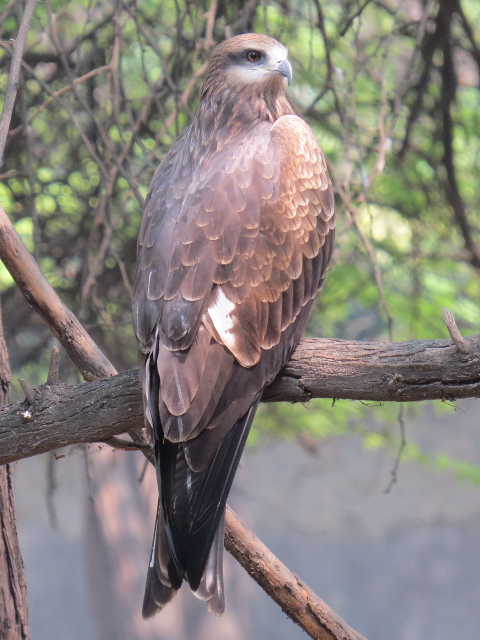 Verditer Flycatcher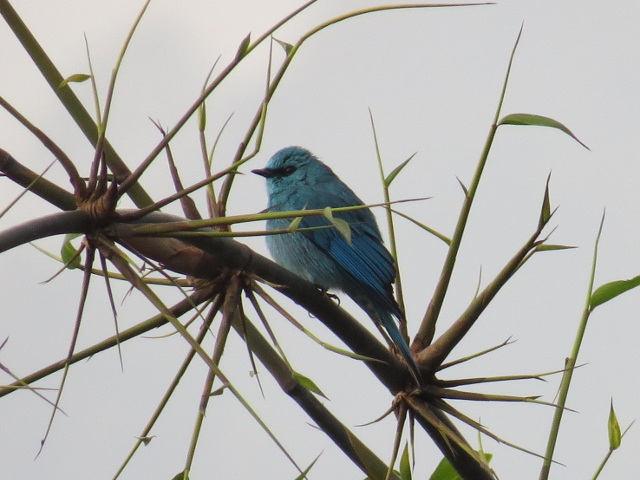 Indian Grey Hornbill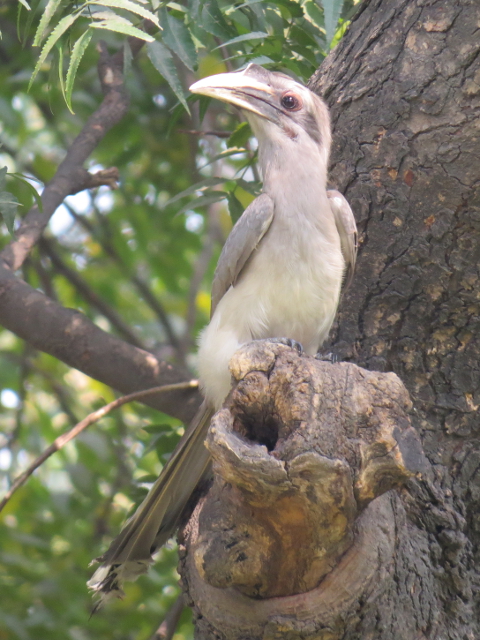 Stripe-throated Yuhina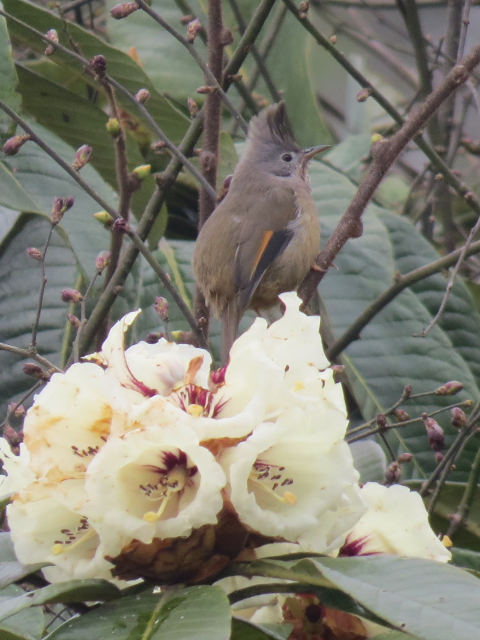 And, the bird sitting amongst the flowers reminds us that
there were lots of flowers in evidence...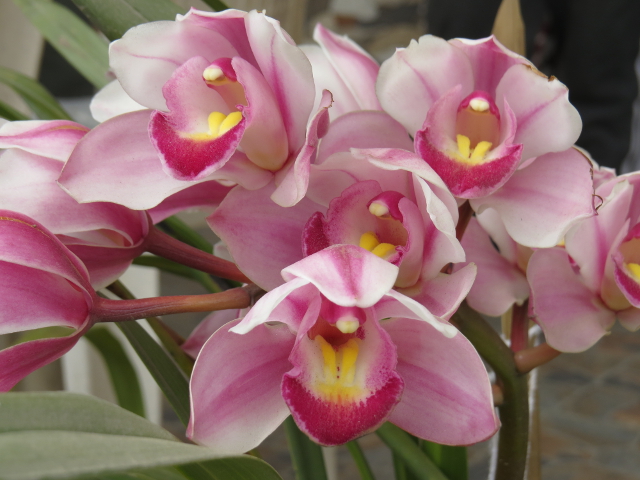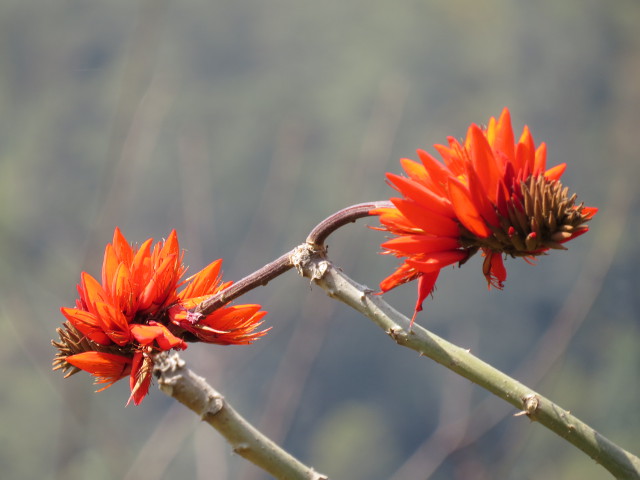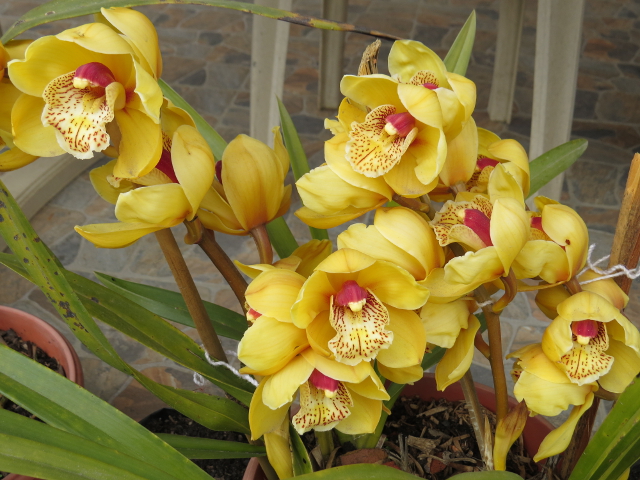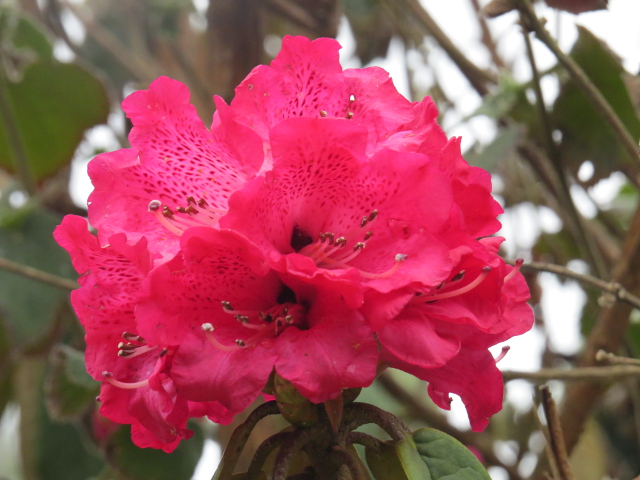 We also have a few more photos. in our
"Faces of India" series...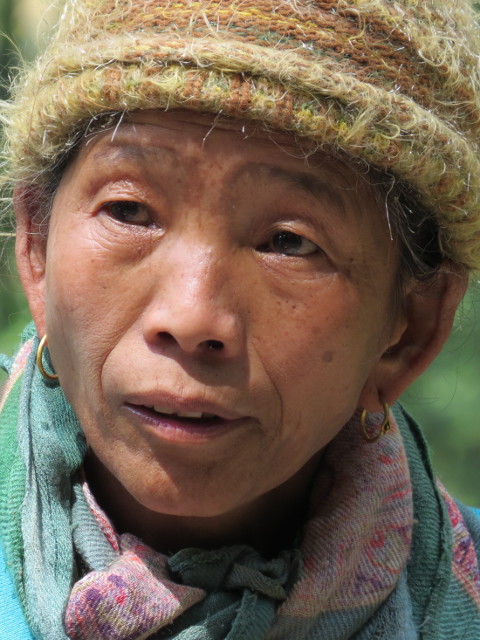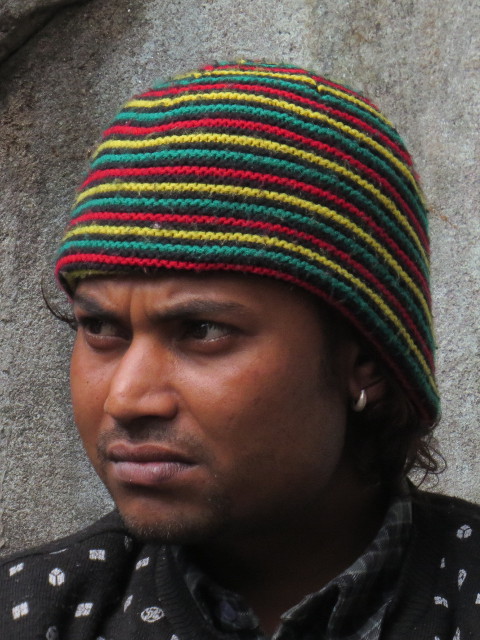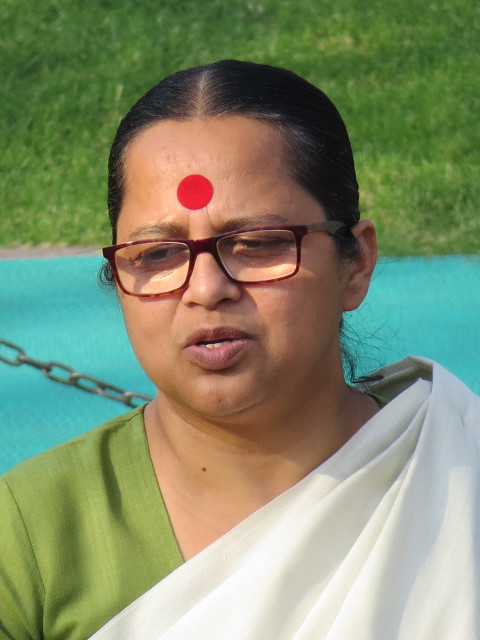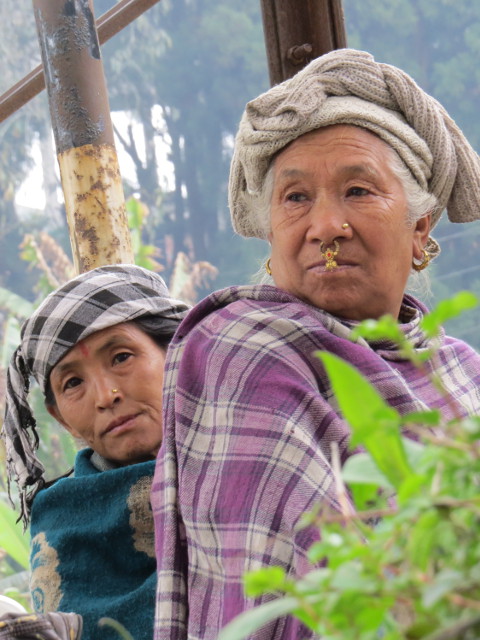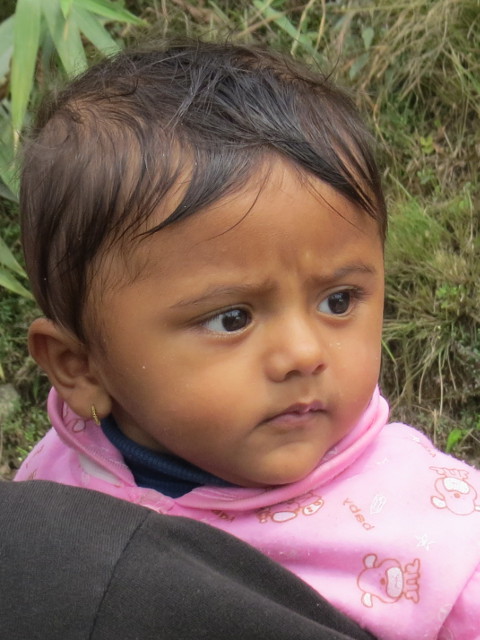 Meanwhile, the group heads out to Kaziranga and Nameri National Parks which are both packed with large animals...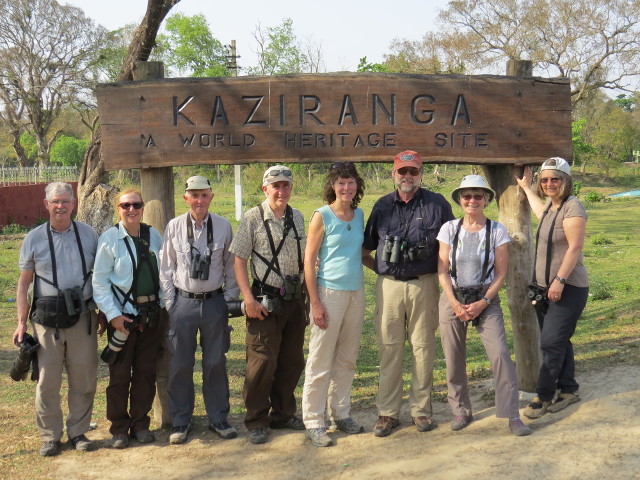 Indian Rhinoceros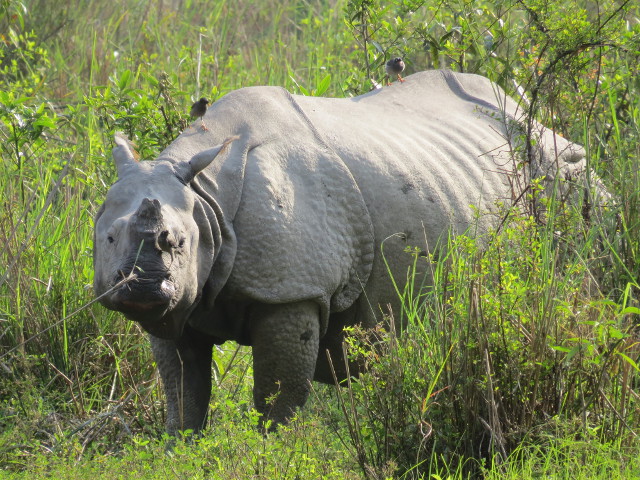 Water Buffalo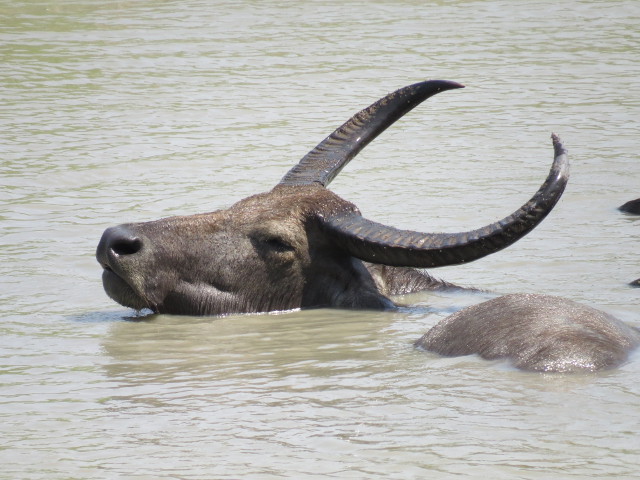 Indian Elephant
Bengal Monitor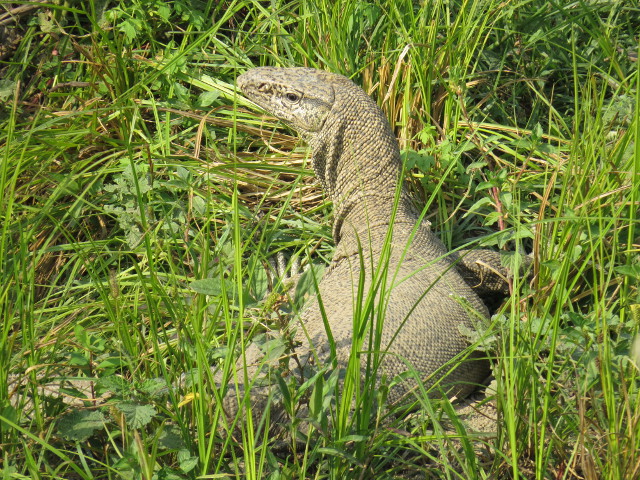 It was mostly a birding trip, and there were two mega-birds! One was seen in the dense forests in the Himalayas, on an overcast day, with the undergrowth shrouded in mist. The male is fairly dark. We got to see him through binoculars. You get to see the page from the field guide!
Satyr Tragopan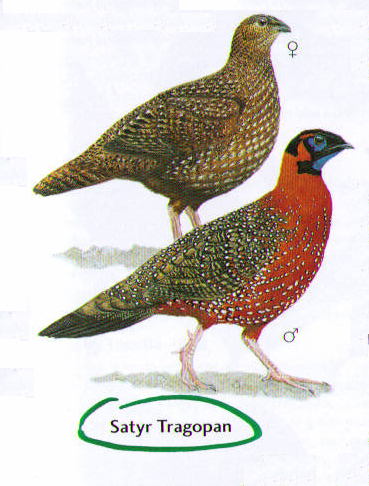 To see the other bird you have to travel to Nameri National Park, be rowed across the river in a ferry boat, walk quietly down the trail, cautiously approach the forest pond, where (if you are lucky) you see...
White-winged Duck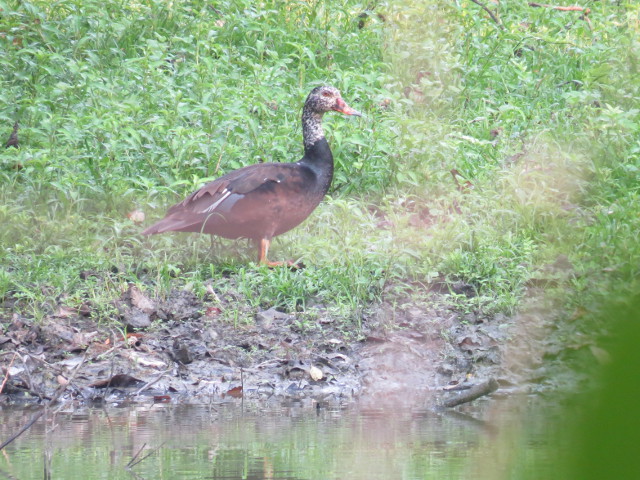 So, two rare birds, and...
...two happy birders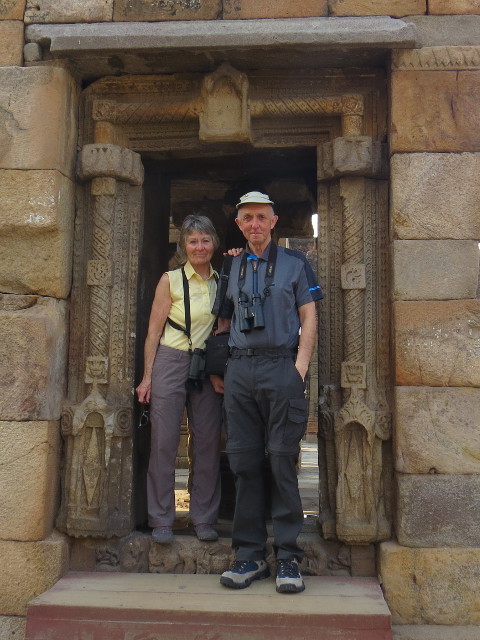 And, a final bonus bird - the Indian Roller!