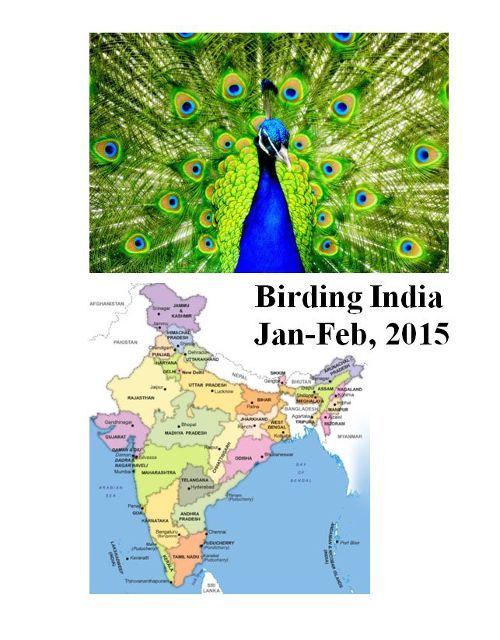 From January 14 to February 20, 2015 we joined six Ottawa
friends on a birding trip to northern and southern India.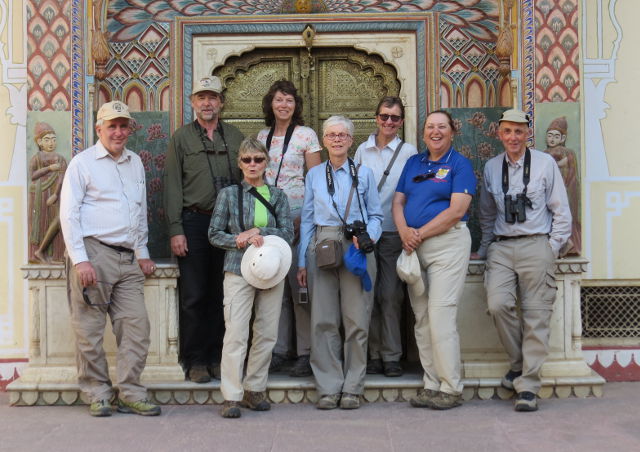 Our road transportation was by minibus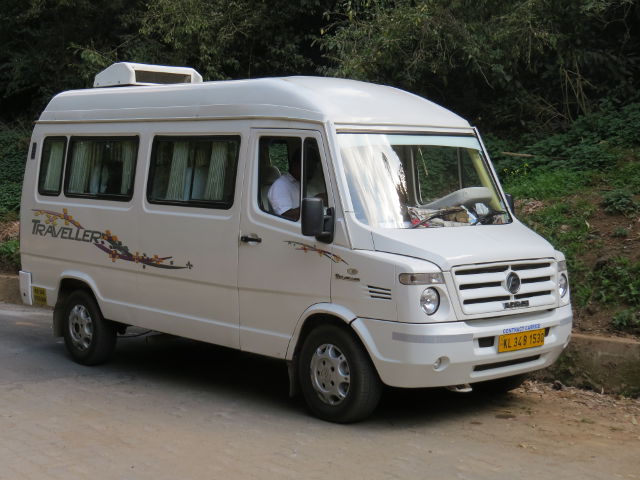 The northern leg started in Delhi, went up to Pangot in the
foothills of the Himalayas, and ended in Jaipur where we
flew south to Cochin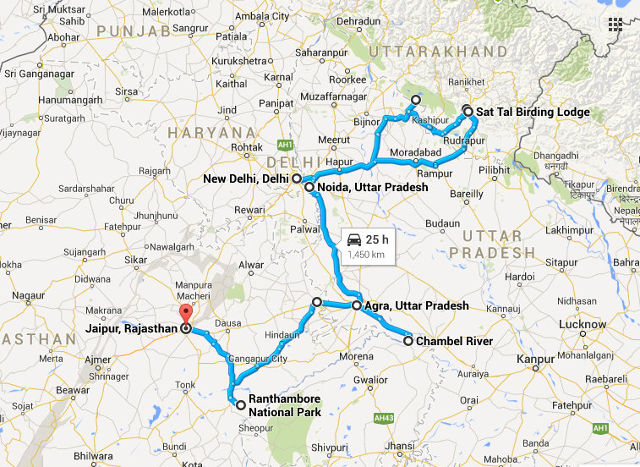 In the south, we visited a number of national parks
before ending in Bengalaru (Bangalore) for the flight home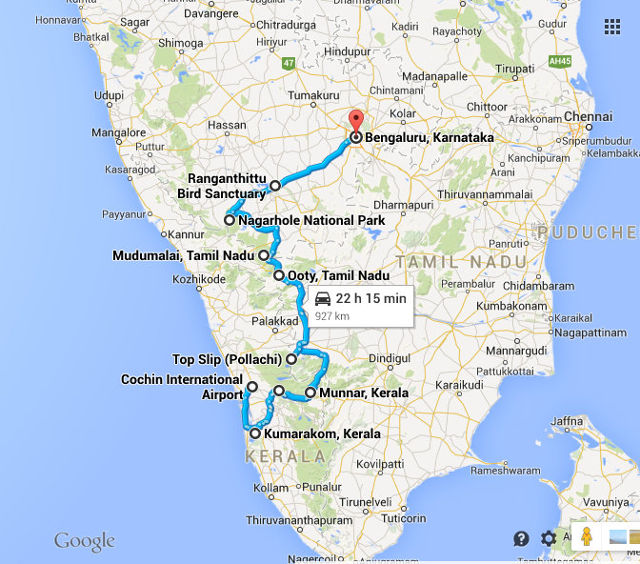 The bird list for the trip ended up with just over 480 species, including...
Common Myna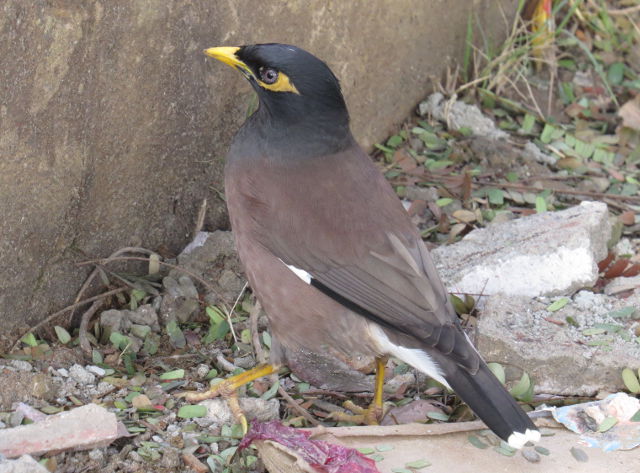 Oriental Magpie Robin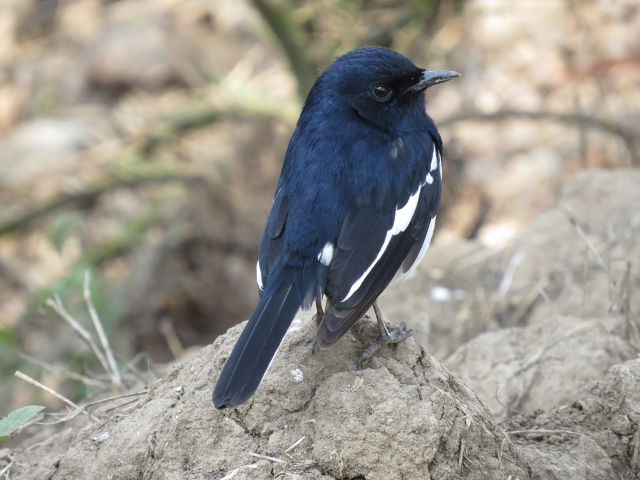 White-throated Laughingthrush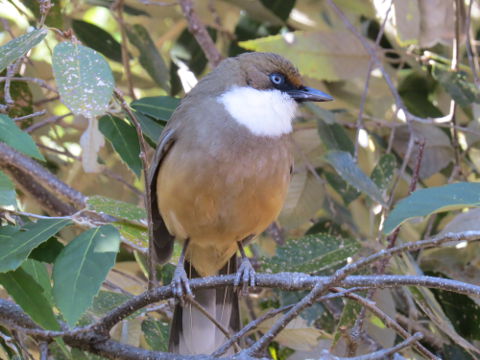 Red-vented Bulbul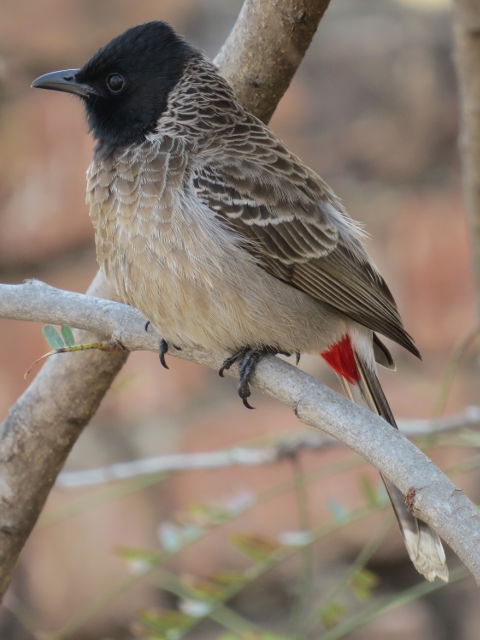 We visited a number of cultural sites such as...
Red Fort, Delhi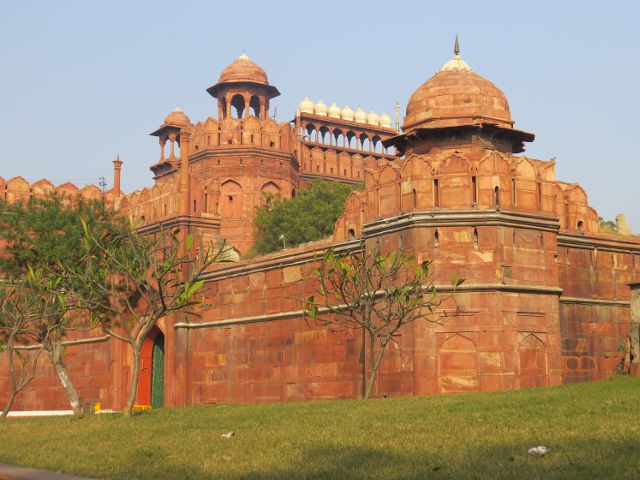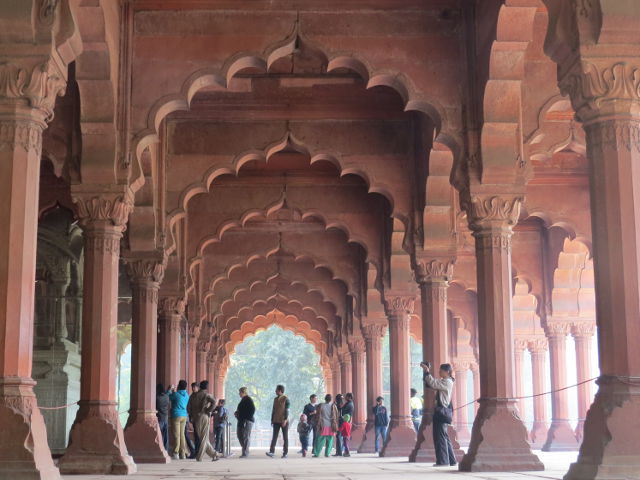 Humayun's Tomb, Delhi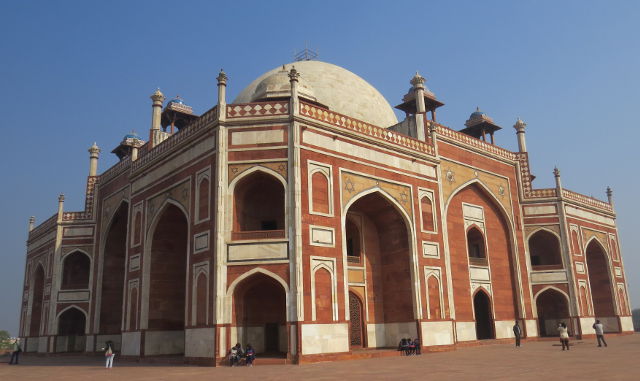 And - of course - the Taj Mahal, Agra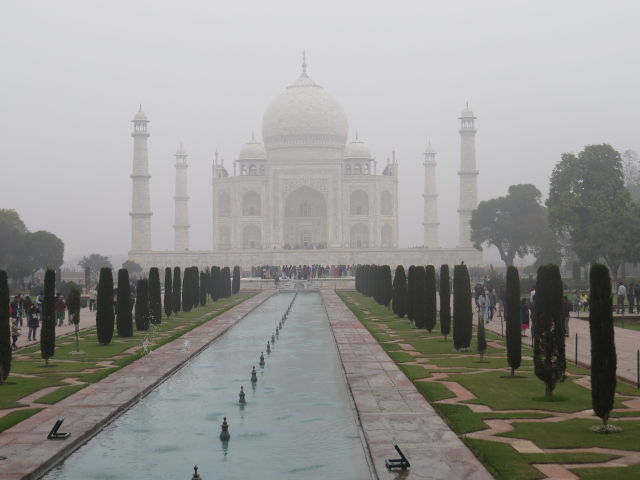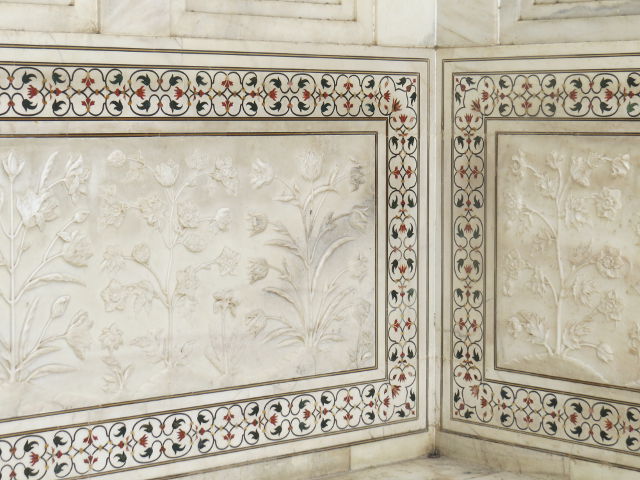 We also saw some birds...
Red-whiskered Bulbul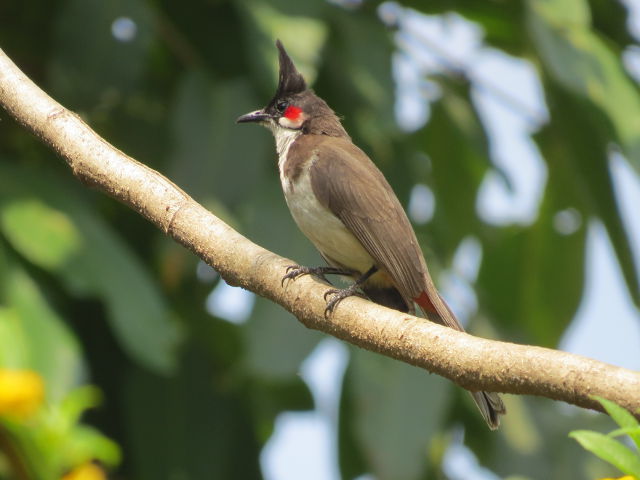 Chestnut-bellied Rock Thrush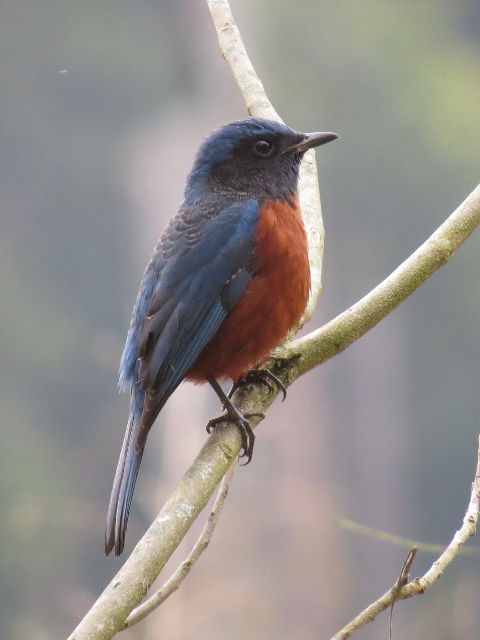 Tickell's Blue Flycatcher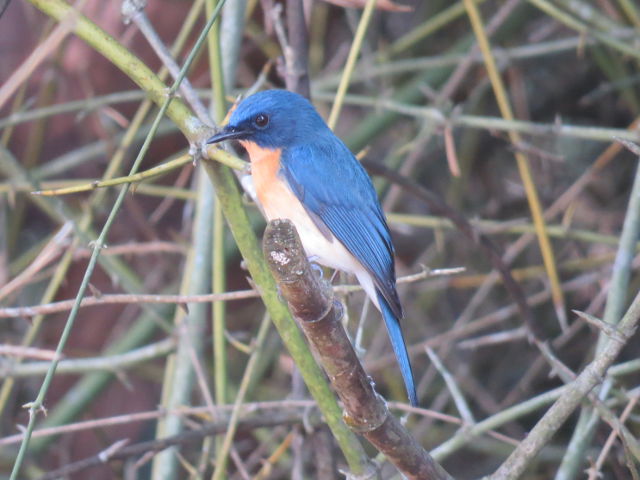 ...and mammals, such as...
Rhesus Macaque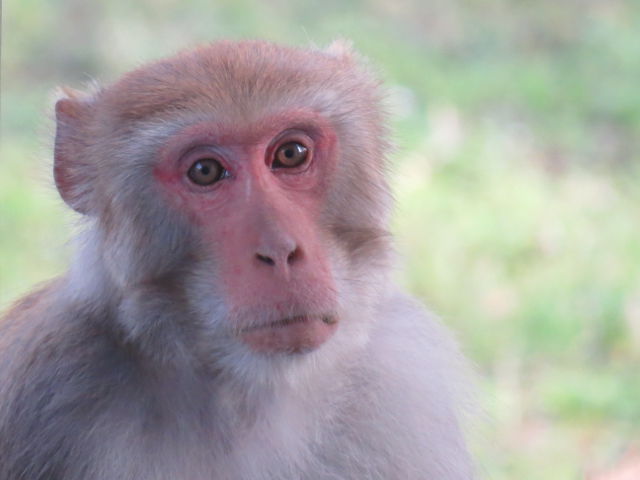 Spotted Deer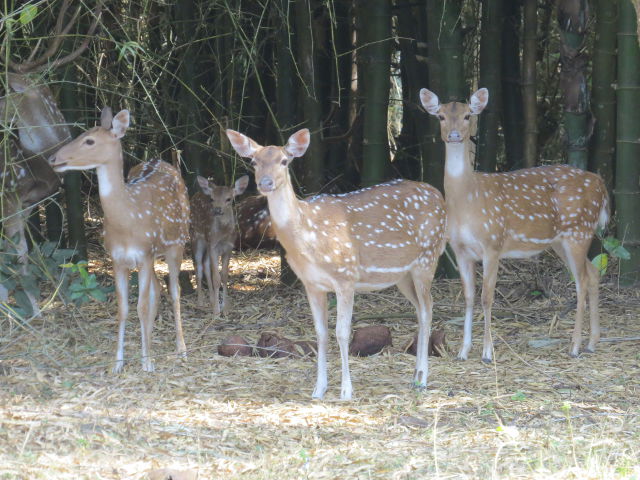 Stripe-necked Mongoose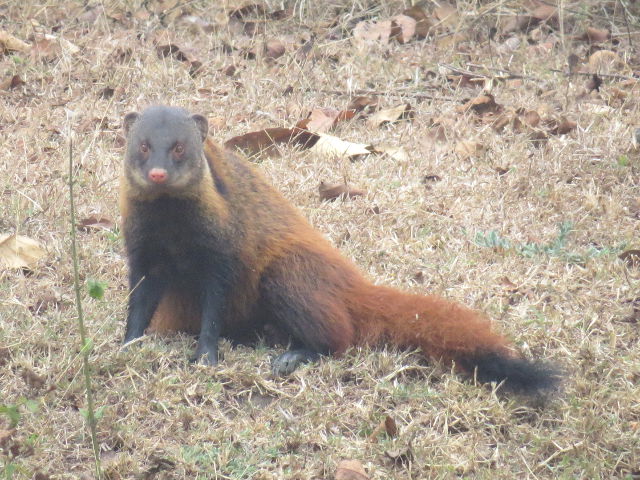 Did we mention that we saw some birds?
Bar-headed Geese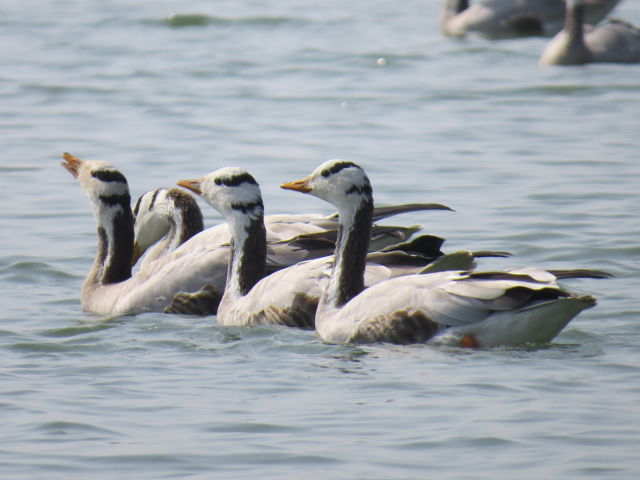 Red-wattled Lapwing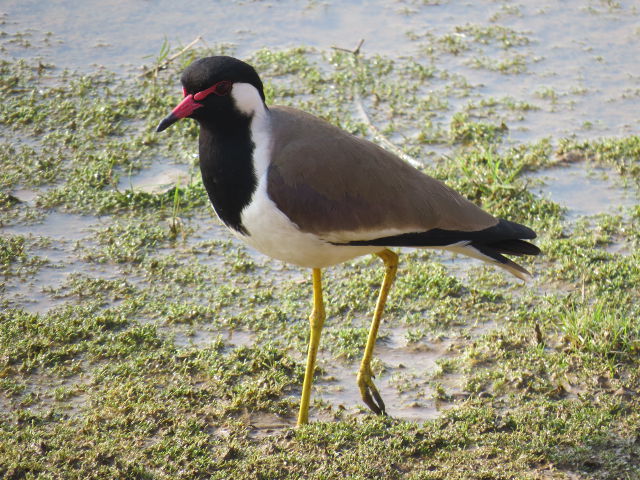 Pond Heron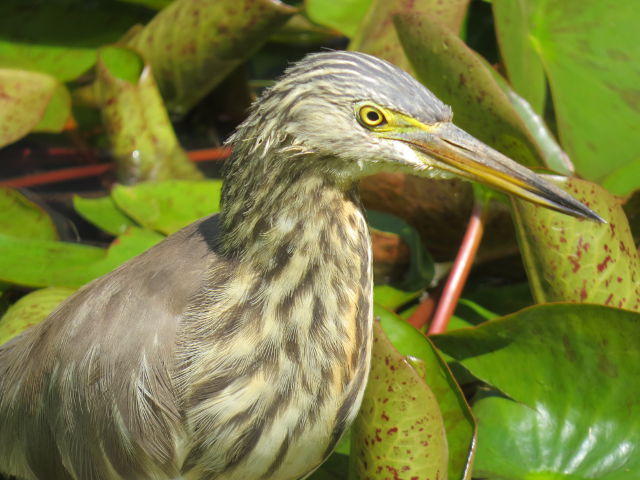 Asian Openbill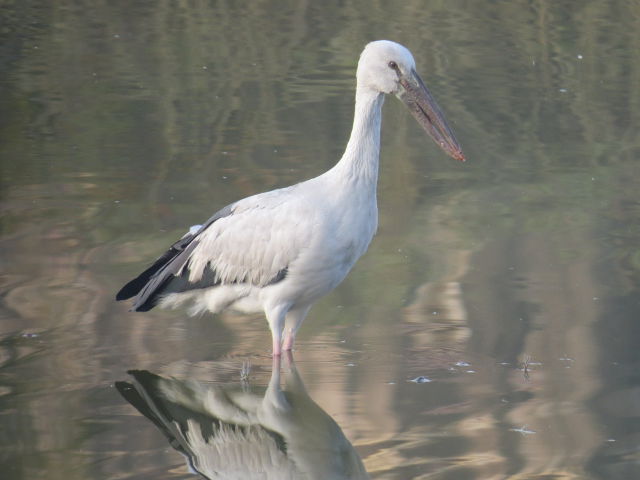 We saw three tigers...
The first tiger exploded from tall grass while we were
on an elephant safari in Jim Corbett National park - it
happened much too quickly for any photographs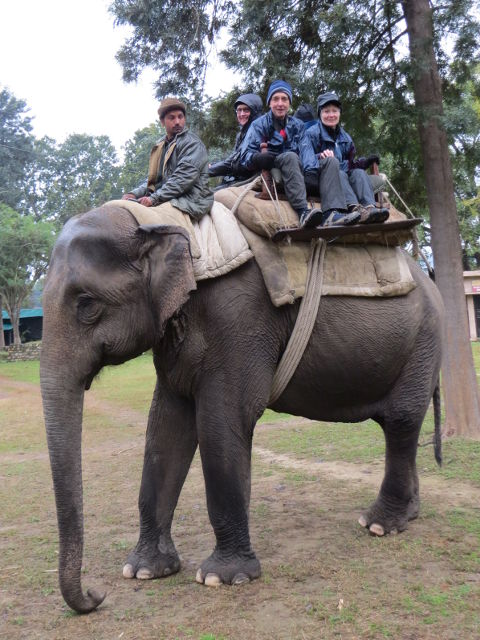 However, the second tiger was much more stationary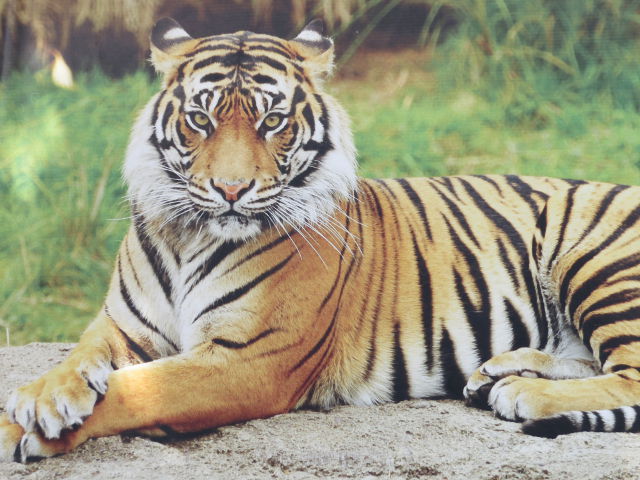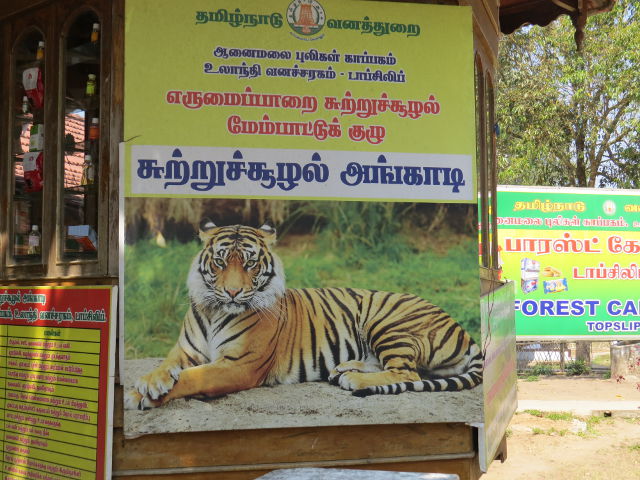 But then, in Nagarhole National Park, at the edge of a river,
we found a tiger that had killed a Gaur ("Indian Bison" - the
the largest wild bovine in India) . We think he looks kind of
smug about the whole business!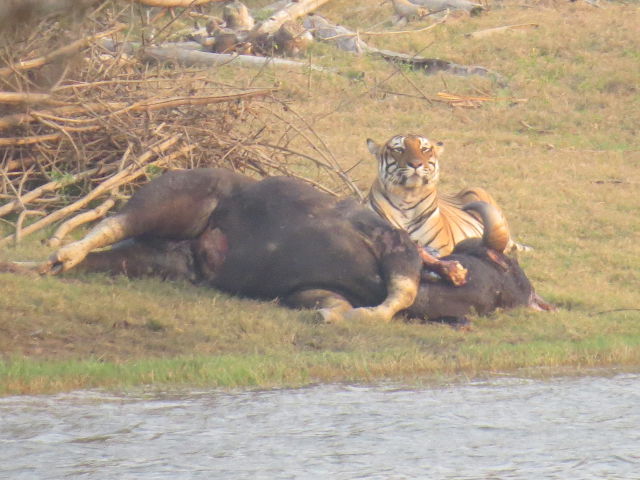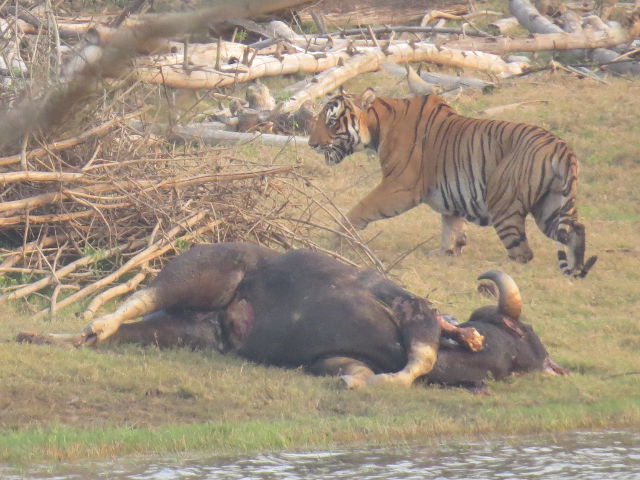 There were more birds...
Rufous Treepie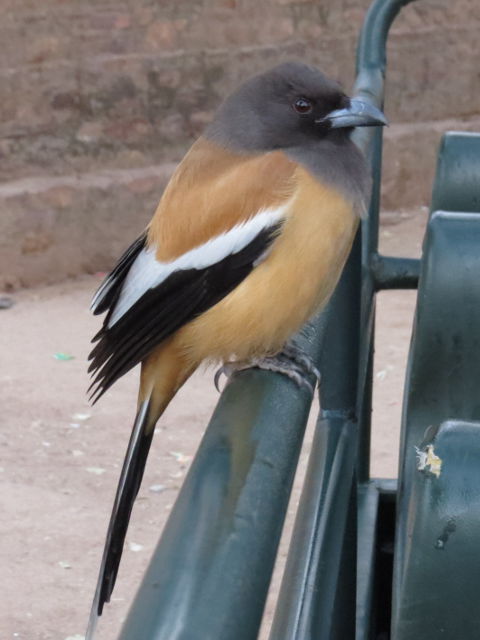 Bay-backed Shrike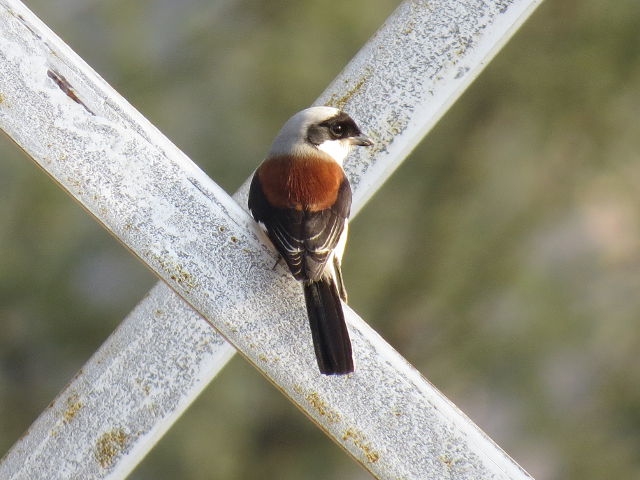 Blue Whistling Thrush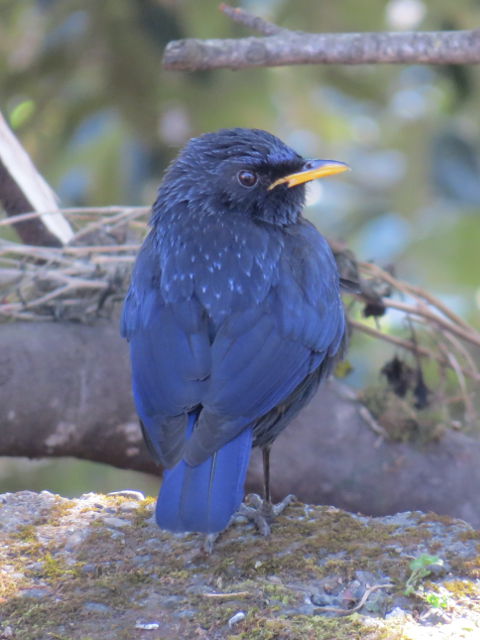 Southern Grey Shrike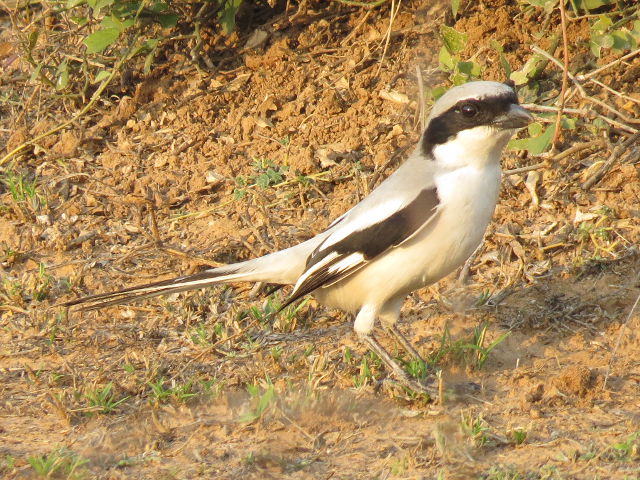 The traffic had to be seen to be believed!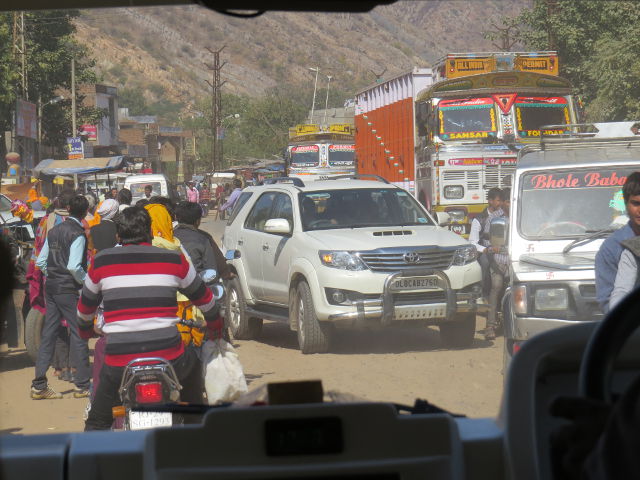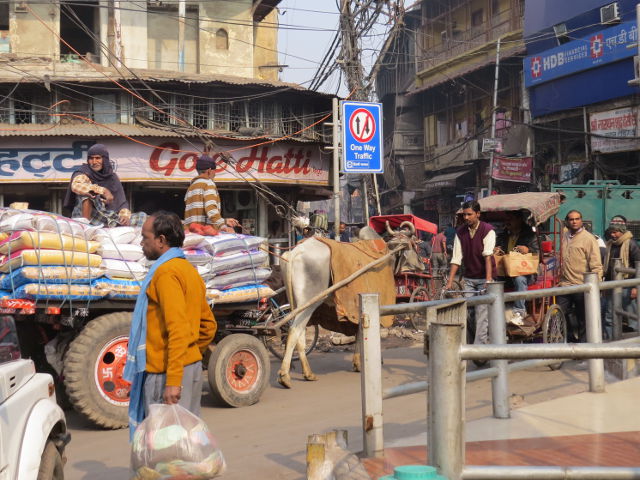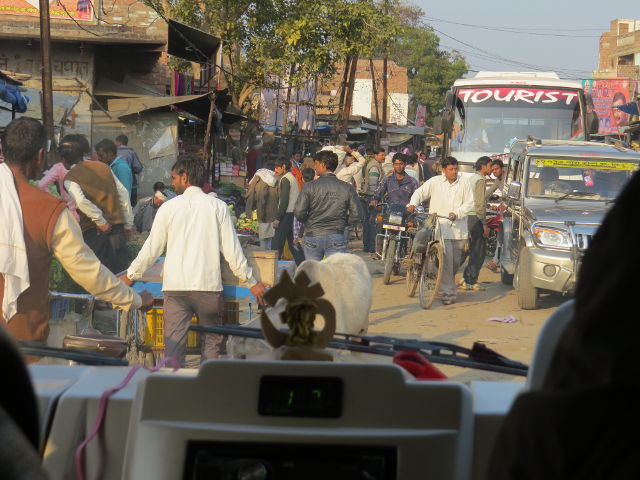 And, just how many people do fit on a motorcycle?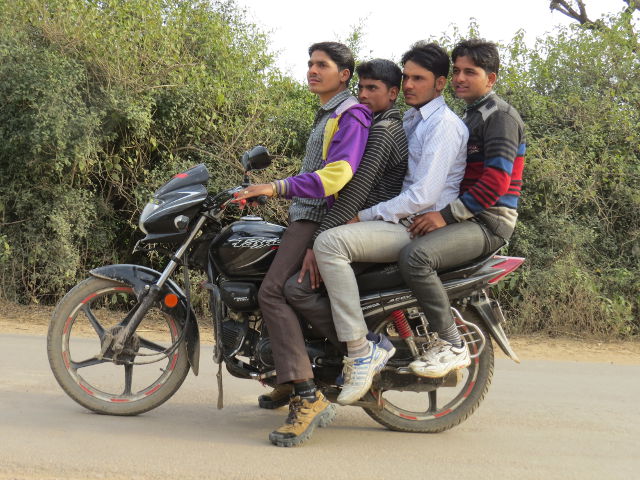 Hint - This isn't even close to the record!
Some of the birds also had to be seen to be believed!
Indian Peafowl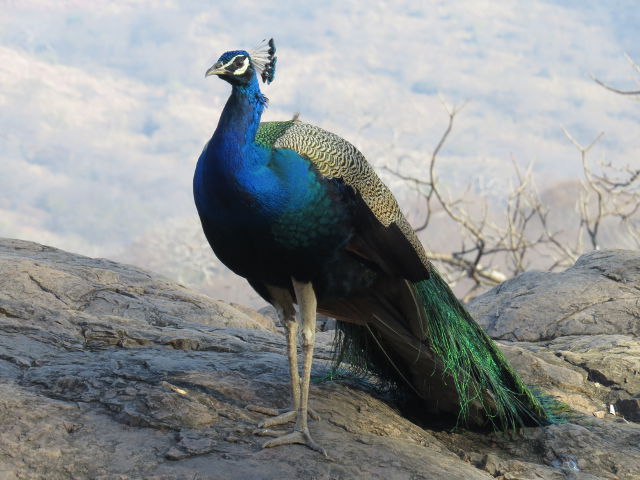 Blue-bearded Bee-eater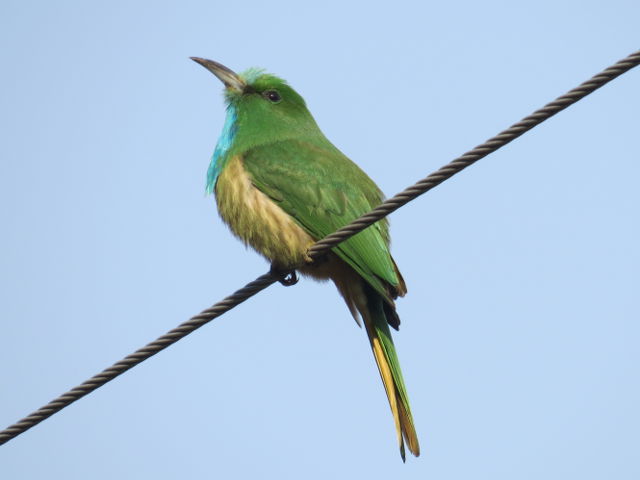 Common Hoopoe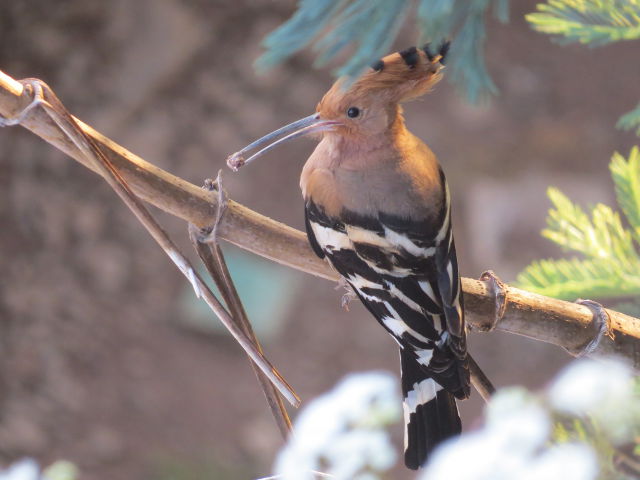 As did some of the other wildlife, such as...
...a Gharial!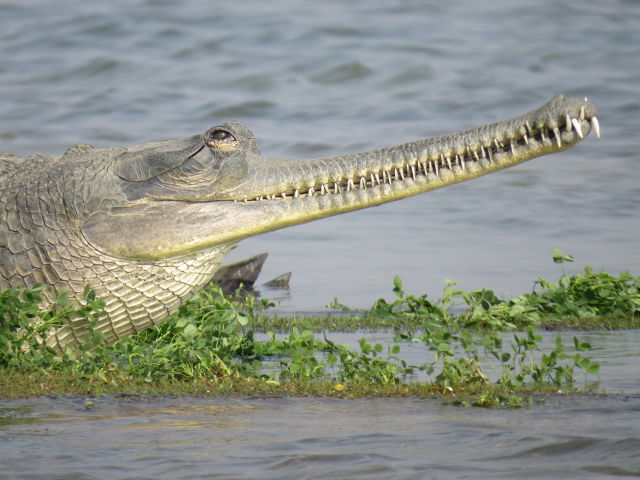 And - over there - next to the log - is a...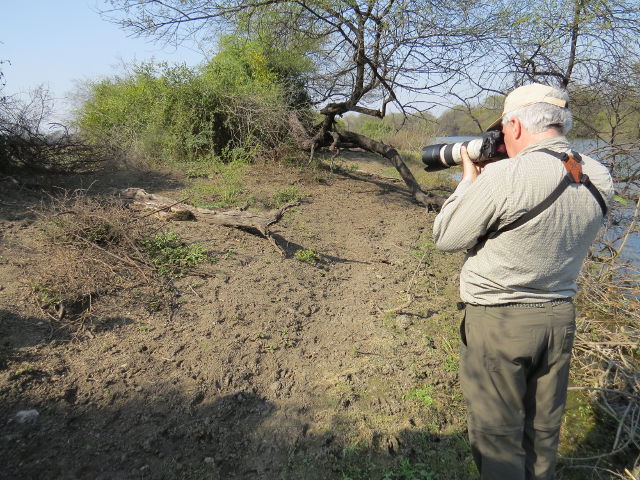 25-foot Rock Python!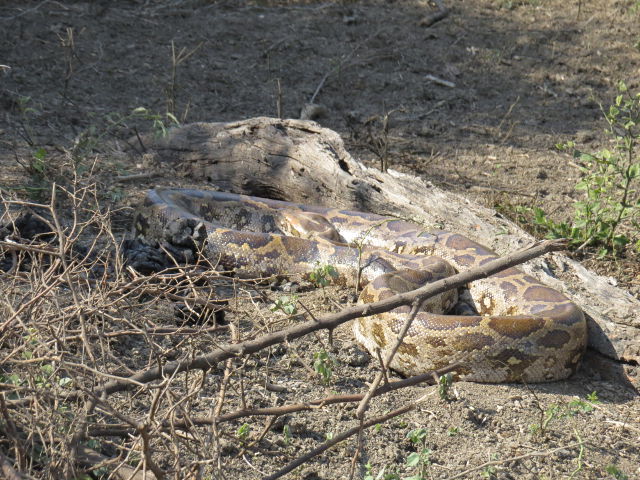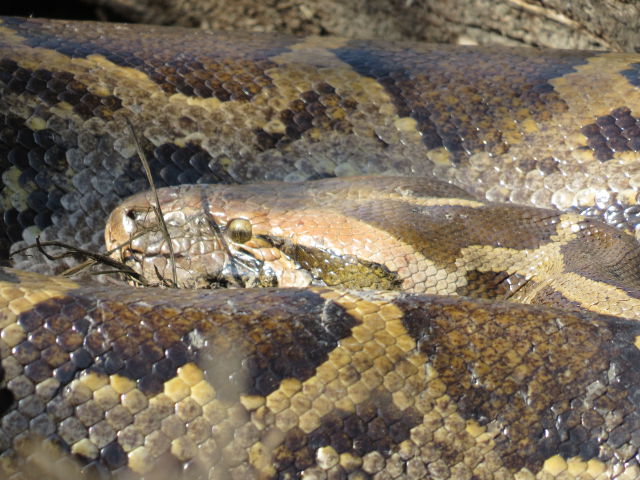 Some of the faces of India...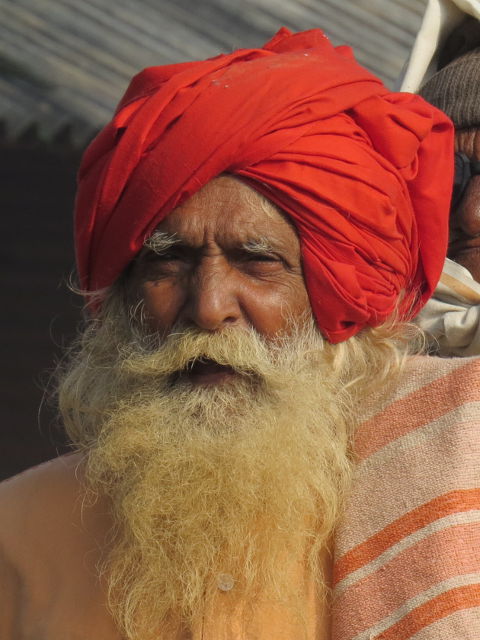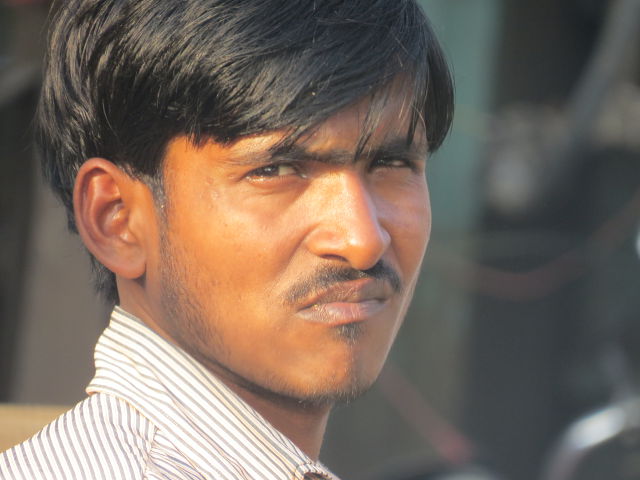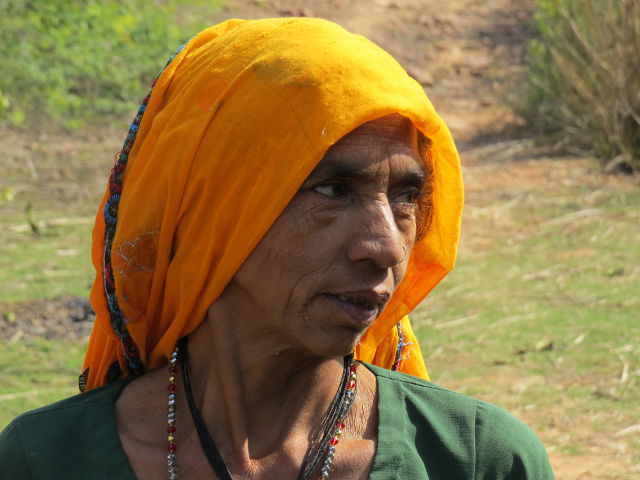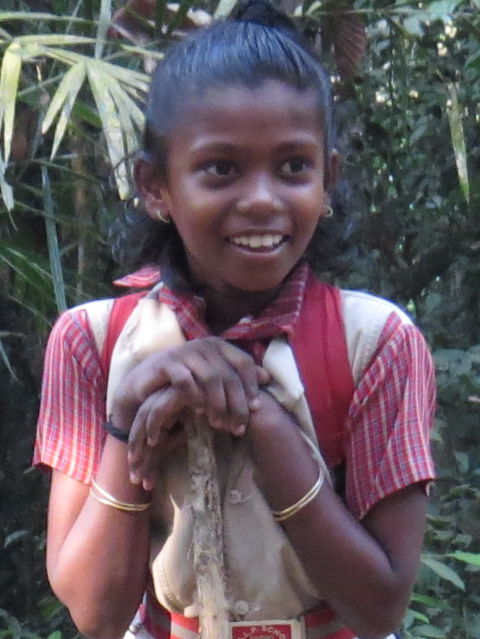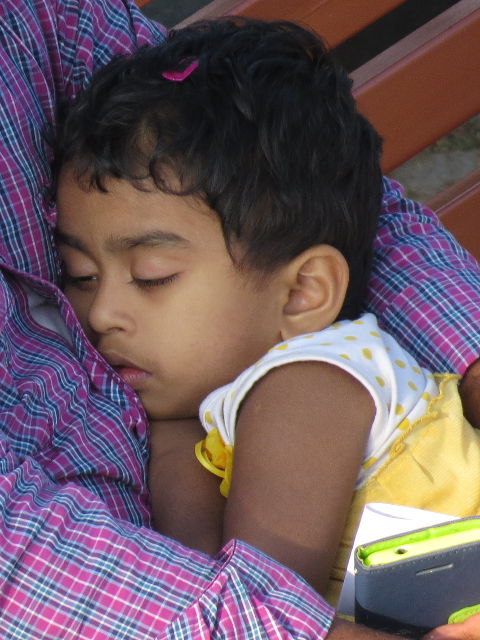 And, now for something completely different?
Lesser Whistling-ducks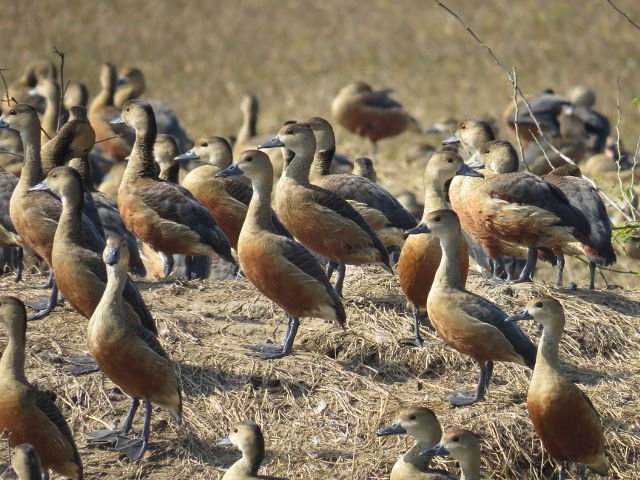 Sri Lanka Frogmouths
Male (L) and Female (R)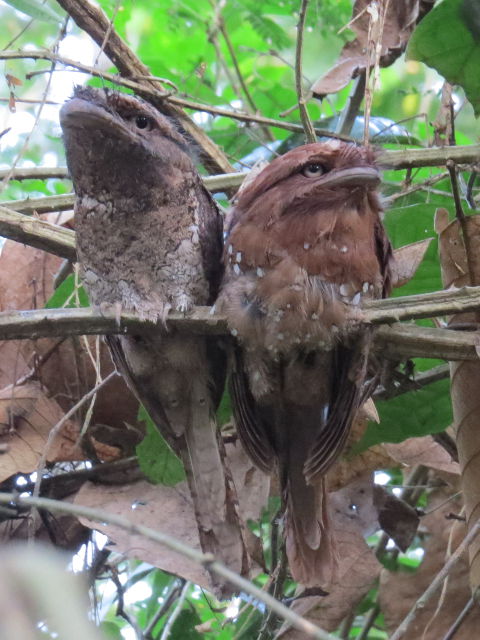 Oriental White-eye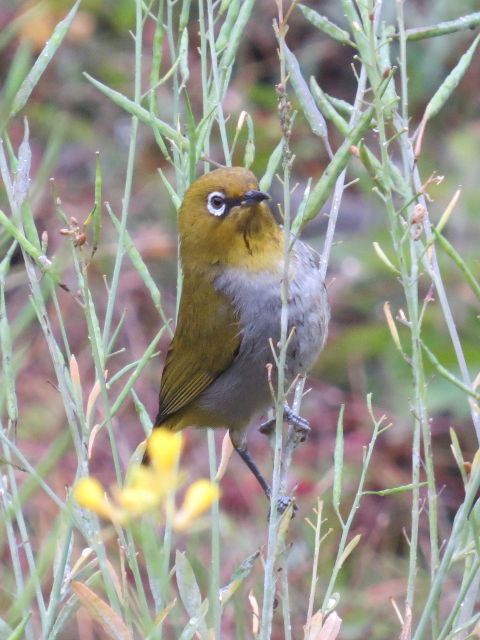 Just one of many temples...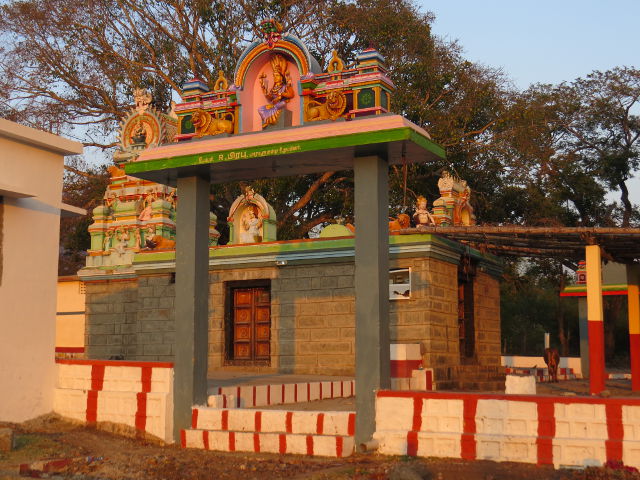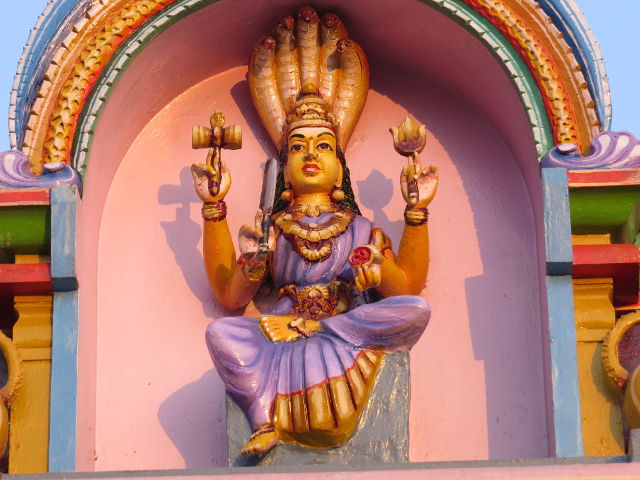 Finally, just a few more birds...
Brahminy Starling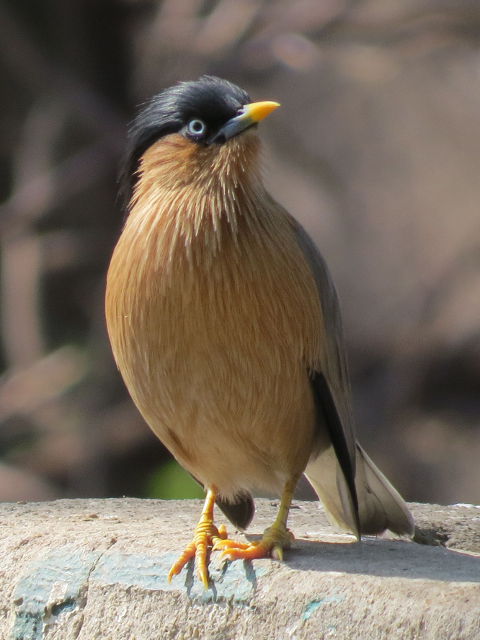 Indian Roller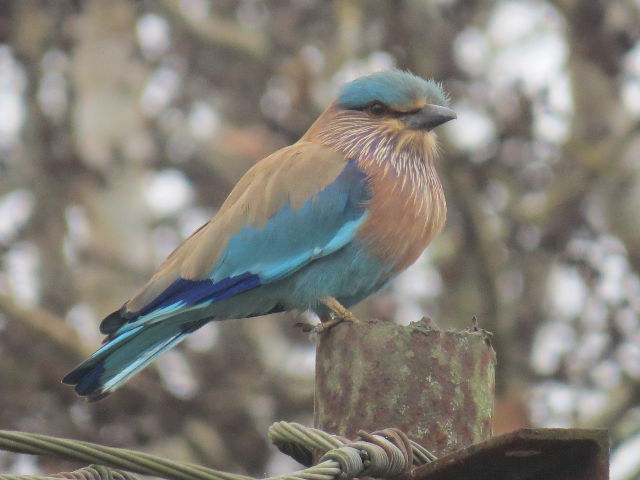 Yellow-footed Green Pigeon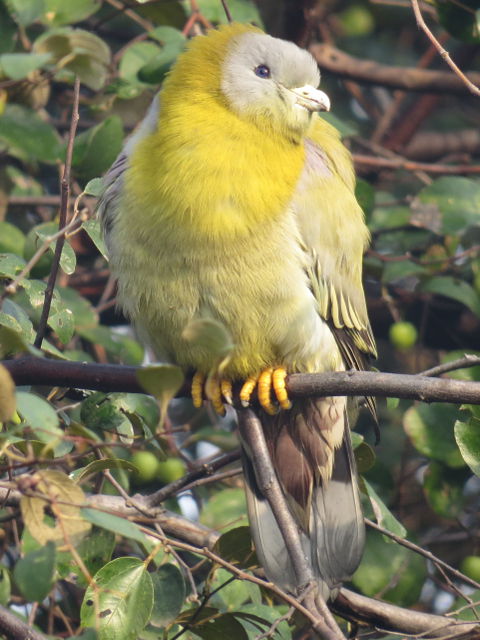 Rose-ringed Parakeet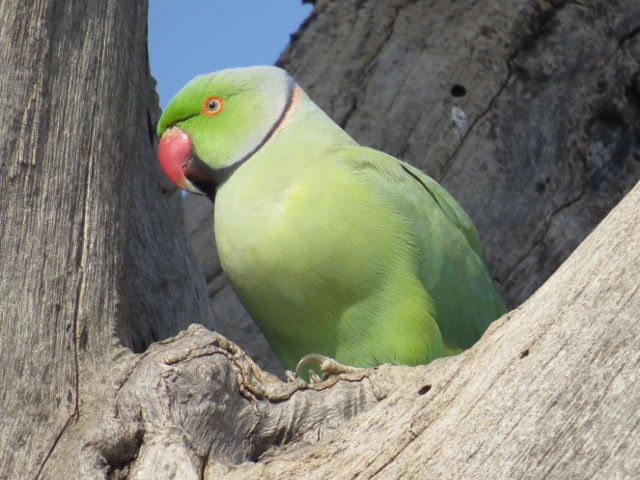 ...before we see sunrise over the Himalayas
(about 300 km away)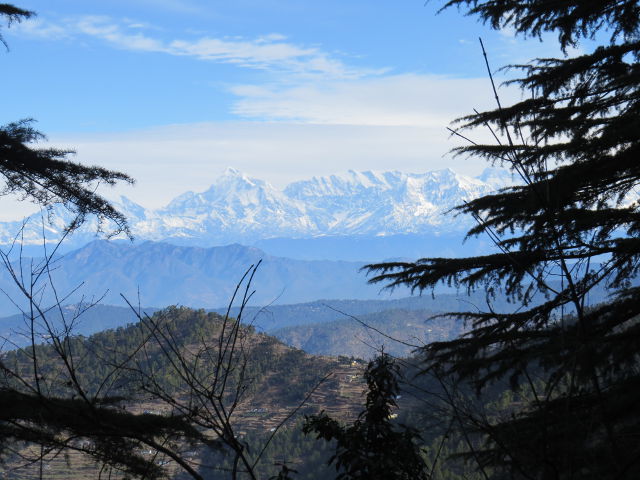 Two happy birders